Why Migrate to Microsoft Azure?
High-Grade Security

Microsoft Azure data centers are highly secure and ensure that your data remains safe even in the face of natural disasters. With multiple storage options, data can be securely stored in a host of data centers with at least 3 copies of the same data being maintained on separate nodes.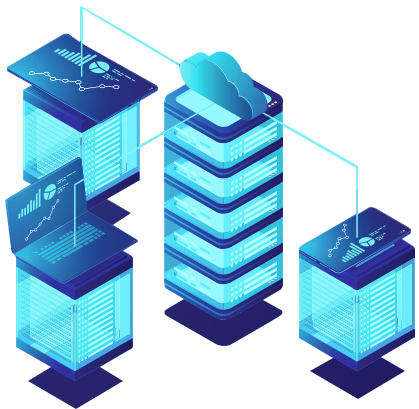 Simple Implementation

Microsoft cloud computing implementation is simple and effective. It only takes your system administrator minutes to generate new virtual machines instead of the weeks or months of planning, configuring, and installing in would normally involve.

Easy Accessibility

Microsoft Azure services allow you to access your data on the cloud at any time and from any location so long as you have an internet connection. You no longer need to be on premises, and in some cases, you may not even need a VPN to gain access your data 24x7.

Rapid Scalability

This Microsoft cloud computing technology enables you to quickly respond to changing market conditions by scaling up or down your operations and storage requirements as needed. You only pay for what you actually use, and your servers can be primed to handle an influx of business or data with ease.

Lower Costs

TMicrosoft Azure cloud services drastically reduce your infrastructure costs. This is because they eliminate the need to purchase more physical infrastructure to handle an increase in business volumes. This also allows your staff to work on more important tasks than maintaining and reconfiguring your servers.

Regular Updates

Microsoft cloud computing solution is highly compatible with different programming languages, frameworks, and tools, including Microsoft-specific systems and third-party software. New applications and upgrades can be adopted with ease. Our Microsoft Azure implementation services ensure constant updates to secure cloud applications.

Extended collaboration capabilities

Employees have a range of collaboration options, including group chats, video conferencing, and shared team sites. We leverage the benefits of cloud computing with Azure enabling all stakeholders to combine their energies to enhance user and developer productivity.
Microsoft Azure Migration Services
Application Migration
Infrastructure Migration
Application Resource Management
On-Demand Infrastructure
Real-Time Migration Planning
DevOps Implementation & Consulting
Application Migration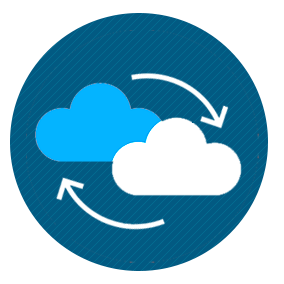 Application Migration
Develop a transparent and tailored Azure cloud migration process to ensure optimal utilization of the cloud. It ensures a smooth transition of your legacy and on-premises applications to the cloud. Besides, get active assistance in capacity estimation, redundancy planning, and security management to ensure your cloud environment syncs with your organizational system.
Infrastructure Migration
Infrastructure Migration
Our Microsoft Azure experts work on cloud migration initiatives to help enterprises seamlessly host their existing infrastructure on the Azure cloud. We help these enterprises transition from legacy infrastructure to a cloud hostedenvironment to help expand their capabilities.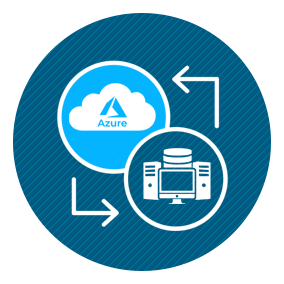 Application Resource Management
Application Resource Management
Centralize the deployment, management, and security of Azure resources with expert azure resource management services. Our Microsoft Azure migration services eliminate underutilization or overutilization of resources and give you flexibility and scalability across the enterprise. We assist you to leverage Azure cloud infrastructure to resize your storage and computing requirements as per volatile business demands.
On-Demand Infrastructure
On-Demand Infrastructure
Get an Azure IaaS solution to handle all infrastructural stresses from storage, identity, and servers to networking, security, and compliance. FlatWorld EDGE delivers Azure Infrastructure Services (IaaS) with a 360° approach to meet specific business requirements. We move critical infrastructure and applications to the cloud after evaluating your current and future high scalability and flexibility requirements.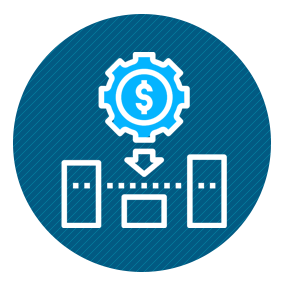 Real-Time Migration Planning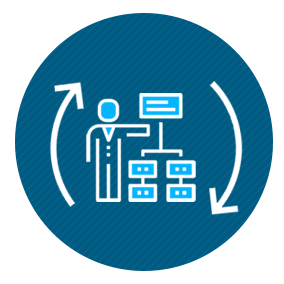 Real-Time Migration Planning
Our consultants understand real-time application needs. We map on-premise workloads to the service configurations needed for seamless performance on the Azure cloud. We carry out real-time migration with extensive planning to ensure efficiency, agility, and scalability. Our process entails banking on automated migration tools, assessing your on-premises environment, evaluating cost estimates involved with every workload, and establishing correct performance metrics. Our Azure cloud experts also account for workload priorities, milestones, resources, and the like.
DevOps Implementation & Consulting
DevOps Implementation & Consulting
Our experts leverage Continuous Integration to speed up project delivery times. We also accelerate the time-to-market by banking in MS DevOps tools to manage the application development lifecycle. Bring your DevOps vision to life with our cloud implementation, upgrades, migration, and consulting services, all of which are driven by best industry practices.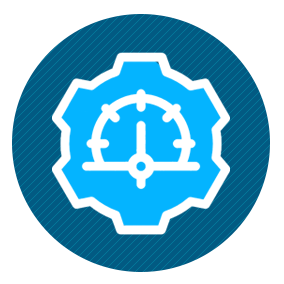 At Flatworld EDGE, we plan and design cutting-edge migrations to harness the power of Azure cloud technology and infrastructure to surpass our client's requirements.
Microsoft Azure Migration Process

Planning and
Assessment
Our experts evaluate the current assets in your environment for readiness assessment reports that specify the software and hardware components needed for a migration. We also offer recommendations to help you accelerate your IT infrastructure planning process.

Migration
We explore the on-premises application, infrastructure, and data you currently use to help you identify the technologies and tools you may need to successfully migrate them over to the cloud. We then help you migrate to the Azure cloud with ease.

Optimization
We optimize your system performance by monitoring your applications and looking for ways to improve their functioning. Our experts will help enterprises safely and continuously consume Azure resources according to their needs.

Monitoring
Our specialists monitor the on-going operations of your infrastructure and applications in the cloud. Security, data privacy, and compliance arealso continuously monitored to ensure that all the key components of your environment are functioning at maximum efficiency.

Disaster Recovery & Failover
Our cloud recovery services can be configured to natively protect your server's data and resources.We also run a test migration and failover to the Azure cloud to ensure that your backup works perfectly in the event of a disaster.
WE HAVE

10

Years of Experience

DEVELOPED

600

Best Applications

IN

45

Countries

HELPED

300

Customers
Why Outsource to Flatworld EDGE?
Microsoft Certified Partner
As a Microsoft Certified Partner, we have early access to new product features and Azure cloud services support at any time. Our direct channel with Microsoft means that we can leverage our certified training to implement innovative solutions for our clients before our competitors.
01
Easily Adaptable Engagement Models
You can outsource the entire migration project to get the dedicated resources you need to ensure its successful implementation. We can also ensure that you only need to pay for the Microsoft Azure cloud services you use instead of all the additional features that are offered.
02
Proven Track Record
Our team of Azure cloud experts come with extensive experience in the field and have helped thousands of clients successfully transition to the cloud. It is easy for them to understand your requirements based on the number of past projects and scopes they have delivered.

03