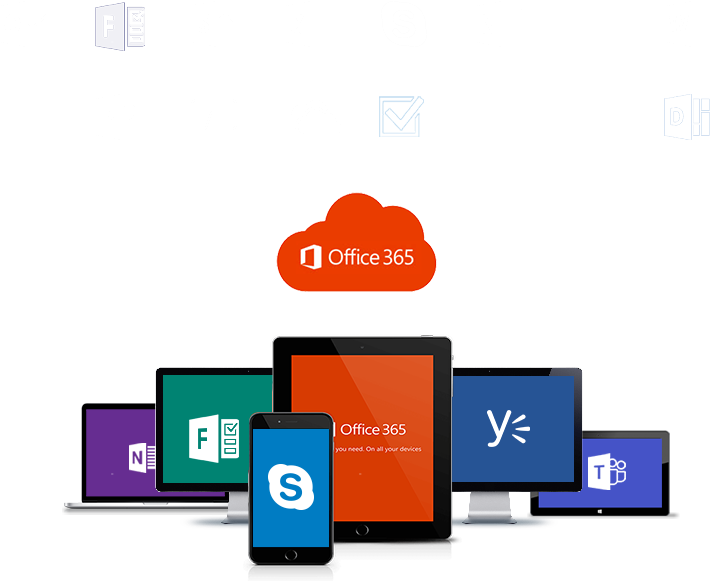 Why Migrate to Office 365?
Optimized infrastructure

Switching over to the cloud reduces the load on IT departments and enables them to focus on more critical issues

Facilitated support and maintenance

Reduce efforts for supporting your solutions and refocus on business activities

Extended collaboration capabilities

Employees have a range of collaboration options including group chats, video conferencing and shared team sites

Connected cloud environment

Helps integrate different systems to ensure better collaboration and content management for your cloud apps Microsoft Office 365 Migration Services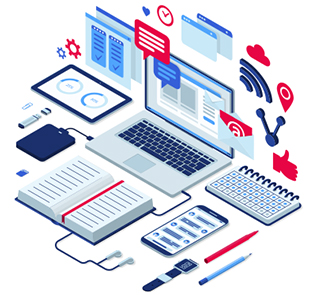 Office365 Advisory/Office 365 consulting services
Eliminate uncertainty with a thorough evaluation of your needs, aims, and hurdles, and find the ideal solution.
Office 365 Licensing and Tenant Setup
Technical assistance from start to finish for seamless migration and helping employees learn its value.
Analytics and Insight
Leverages Yammer and SharePoint analytics to boost your ROI from internal and external communications.
End-to-End Monitoring
Guarantee end user service performance by delivering genuine end to end service monitoring.
Microsoft Expertise
In-depth expertise in all Microsoft tools help to unleash their full potential for maximum benefit.

Our end-to-end expertise in office 365 implementation and our continued post-office 365 migration support makes us a trusted office 365 implementation partner.

Our Migration Process with Office 365
01
Pre-Migration
Activities
Our Office 365 migration experts conduct a detailed analysis of your existing systems to identify different processes and areas of operations that are lagging behind and preventing you from functioning at peak performance. We also isolate and remove any unnecessary elements from your current system.
02
Migration to
Office 365
After a thorough assessment of your requirements, we carefully plan and execute your Office 365 migration. We map your existing systems to determine how your data can be moved with minimal downtime or data loss involved. We then ensure that the migration process will have zero impact on your user's current functions and their ability to access their applications.
03
Business Application
Integration
Our specialists then integrate the migrated applications with other applications regardless of whether they are in the cloud or on-premises. This integration enables more secure collaboration between different software and systems like CRM, BI, and ERP, among others. Content management is centralized, and business processes are enhanced as a result.
04
Post-migration
Training
We train your business users and IT employees on how to manage the suite of productivity applications effectively across all devices. We provide additional training on how to use the new features to improve your team's efficiencies and further innovate your enterprises' workflows, while also supporting higher user adoption of the Office 365 solution.
We conclude by performing a full-scale testing of the productivity suite's service functionality in its new environment according to the deployment complexities of your enterprise. Our experts will also assign Office 365 subscription licenses to your users, without which users might encounter difficulties in navigating the full functionality of your Office 365 plan. This makes our office 365 migration support comprehensive.
WE HAVE

10

Years of Experience

DEVELOPED

600

Best Applications

IN

45

Countries

HELPED

300

Customers
Types of Office 365 Migration

Staged Migration – suitable for large deployments with a range of custom solutions, here the Office 365 migration process is split into stages, and solutions and contents are migrated in batches.

DirSync and Single Sign-On (SSO) – companies that want to retain absolute control over Office 365 users will prefer this model as Active Directories stay on the premises with all the data migrating to the cloud.

Cutover Migration – fit for small deployment without bulk data, this method involves moving all features, information and mailboxes in one go.

Hybrid Migration – apt for companies that don't want a total move to the cloud because of compliance requirements or company policy. The migrated data and services are split between cloud deployment and on premises, so that employees can work comfortably on both environments.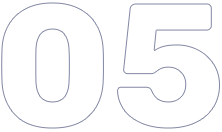 Why Outsource Office 365 Migration Services to Flatworld EDGE?
We are counted amongst the leading office 365 migration service providers, because we are:
Microsoft Certified Partner
Our migration experts are well-versed with Microsoft on-premises and cloud architectures like OneDrive, Power BI, SharePoint, MS Office, etc., and can help with exchange migration to Office 365 with minimal business disruption and high time to value.
01
Extensive Experience
Having provided Microsoft Office 365 migration consulting services successfully to thousands of customers, our team has deep experience that will help them in understanding your requirements perfectly and providing the best fit solution for you.
02
Bundled Services
We offer multiple product integrations and a single sign-on for the entire stack of Office 365 migration services. Cost-effective, seamless and secure migration services in a structured manner.
03