How to migrate from Exchange 2010 to Office 365 is a buzzword in the migration market today. Exchange 2010 is revered as one of the most famous source servers. It is because companies that have purchased the most recent versions of Exchange 2010 find Office 365 integration redundant.
However, the benefits available with Office 365 are enormous. Some of these critical benefits include safe cloud storage, enhanced communication between departments, central collaboration, automatic upgrades, and many more. Therefore there is no alternative to migrating to Office 365. There are certain steps you need to follow to ensure the right Office 365 exchange server settings.
In this blog, we will know about the basic guidelines essential to migrate Exchange 2010 to Office 365.
Office 365 Migration from Native Exchange 2010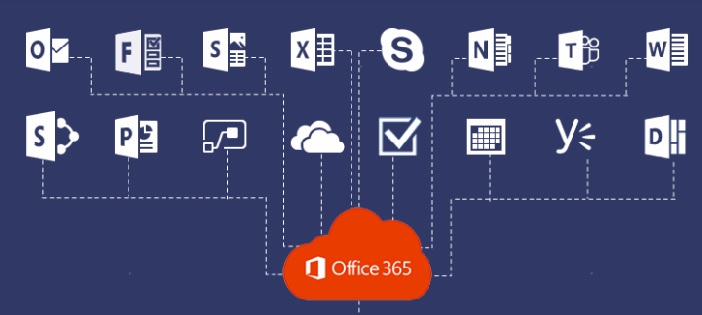 Exchange 2010 is one of the oldest mailbox servers built by Microsoft to manage this hybrid environment, which is a known fact. Hybrid migration helps you to combine cloud Exchange and on-premises under one environment. However, with life coming to an end with Exchange 2010, it might be a good idea to look out for substitute migration strategies.
A dedicated tool – Exchange 2010 to Office 365 migration advisors can help you get successfully to the cloud. The advisor is a resource that asks you relevant questions and creates an office 365 migration from Exchange 2010 plan. It encompasses most of the common migration scenarios. Note that this resource is specifically intended for single-domain and single-forest environments. A more complex deployment will require some speculation and trial-and-error methodology.
Nailing the Requirements for Exchange 2010 to Office 365 Migration
Analyze Security and Compatibility Needs – Assess how well the Office 365 suite satisfies the company's requirements.
Assess Email Security Requirements – Incorporate virus screening, malware screening, spam screening, data loss prevention measures, etc. Enable Office 365 integration for enhanced email security for the same.
Compliance Requirements – Incorporate rules of data retention and management for compliance measures as per government policies. Sort out compliance issues related to cloud storage and those related to ownership laws with their clients.
Archiving Requirements – Assess archiving requirements ensuring Office 365 setup adheres to the needs. Companies can use old archiving tools if it is not available with Office 365 setup including support for indexed file types or other missing attributes.
eDiscovery Requirements – Manage data searches for efficient e-discovery for different purposes, including litigation, early assessment, internal investigations, etc. Leverage Office 365's limited capabilities to the maximum.
Disaster Recovery Requirements – Ensure that tools for Email messaging and collaboration should be integrated with Office 365.Enterprises are recommended to opt for some third-party services available to enhance the disaster recovery capabilities.
Backup Requirements – Although Microsoft Office 365 does not have an automated backup system, you could choose hybrid migration available in the market.
Three Native Ways to Setup Office 365 Migration from Exchange 2010
There are three native ways, which you can opt while setting up Exchange 2010 to Office 365 migration for your company:
Cutover migration of Office 365: This is the simplest option of all. It assists companies to paste mailboxes into the target environment, which are cut from the source servers.
Hybrid deployment: This path permits the cohabitation of Office 365 and Exchange 2010.
PST import: This way is commonly known as the manual approach.
Office 365 Cutover Migration from Exchange 2010
The cutover migration pathway to migrate email to Office 365, is extremely easy. It is equivalent to cutting all users from existing source servers and pasting them in the Office 365 environment. Seems to be simple, right? However, there is a lot more to this. Here are certain steps you should take to ensure a smooth migration of mailboxes to Office 365 from Exchange 2010.
Firstly, you should prepare the environment, and make it migration ready. The planning and preparation often take less time as compared to actual migration; however, it is still the most vital aspect of the process. Hence, planning and preparation should be given a lot of attention.
Here is a concise task list for a successful cutover migration-
Update your server to SP3 from Exchange 2010. Even though not mandatory, it is, however, not mandatory but is highly recommended by experts.

You should disable the unified messaging and directory synchronization if they are switched on. This task should be accomplished before you initiate a cutover migration.

Configure and enable Outlook Anywhere. It is achieved by default in the newest versions of the Exchange Server. However, you need to complete this move by yourself in Exchange 2010.

You will need to install the RPC and a trusted SSL certificate over the HTTP component on your server to configure Outlook Anywhere successfully. Through connecting to your Exchange 2010 from outside your network, you can check if the setup has been going well. It is checked at a later stage automatically when Exchange 2010 connects with Office 365. However, the manual checks carried out in the earlier stages often save you from possible hassles later.

There are a few permissions that you have to grant to the account utilized for migration. It is standard practice for migration to use a dedicated user account, which only requires minimum permissions. The migrating account requires permissions such as View-Only Configuration and Application Impersonation for Office 365 and Exchange Server. Moreover, the Office 365 environment needs a user management administrator and view-only recipients' role if used for re-creating users in the Exchange.

Perform the Office 365 email encryption setup. The Office 365 migration services will not provide any security groups if this step is not accomplished.

Verify your database in Office 365. It will require you to make an addition of the TXT record in the DNS zone.

Utilize the exchange admin center to create a migration endpoint. The created endpoint will store all the information required to connect Office 365 to Exchange 2010.

Build and begin the migration batch to the cutover. The batch comprises all mailboxes and needs the configuration of the migration endpoint one step earlier. It is the phase wherein migration occurs. It is worth checking if everything has gone well after the data transfer is over. You will also need to issue licenses to users.

Now, move the MX record in your domain to link to Office 365 for post-migration cleanup. Emails are sent straight to Office 365 after the TTL passes. You should decommission the on-premises servers and delete your migration batch.
Once you have a look at the to-do list, the migration seems appalling. There is no escaping the fact that a lot of effort and time is needed for the whole process. These might include some other steps that were not mentioned above. It is best to research about exchange 2010 to office 365 migration before attempting it.
Office 365 Hybrid Deployment
A hybrid deployment is more than migration. As compared to the staged migration for Exchange 2003 and 2007, it is a more modern approach. Office 365 Hybrid and Exchange 2010 form an ecosystem in which on-premises Exchange Online and Exchange coexists. This method is particularly beneficial if the data required to migrate is plentiful and is compelled to take more time. Hybrid remains as the only native pathway to migrate more than 2000 mailboxes. Experts still recommend Hybrid for the migration of more than 150 mailboxes.
Some companies avoid using Hybrid deployment as an intermediate level. However, it is preferred as the ultimate framework that has users spread to both online and on-premises environments, based on the needs of each user.
PST Import
The last native migration pathway utilizes the PST Import Service of Office 365. The general concept is to export mailboxes to PST files for Exchange 2010 and then import them to Office 365. This approach needs some manual work from an admin. It involves designing the Office 365 system from scratch.
PowerShell and New-MailboxExportRequest do their best to export all mailboxes to PST. You need to have the PST files on a file server or in a shared mailbox. You will need to create a CSV mapping file and upload the files to the Azure storage location. The PST import service employs the mapping file.
Microsoft Office 365 support also offers you an option to send physical drives to them. This option requires you to copy the PST files onto a physical storage device and then ship them to Microsoft. The Microsoft Office 365 support charges you USD 2/ GB.
Native limitations
For Exchange 2010 to Office 365 migration, each of the above native approaches has several disadvantages. A cutover migration is an all-or-nothing option for more than 150 mailboxes and is not recommended. It also doesn't allow coexistence with Office 365 and Exchange 2010. It takes a lot of time to configure the Hybrid, and you are likely to experience some problems along the way. It isn't easy to know where to start in the case of Office 365 Import Service. PST files are known to be outdated. PST Migration is not reliable, fast, or automatic. It is only a viable idea if you do not have a lot of data to pass around and you do not mind remaking the Exchange 2010 ecosystem from scratch in Office 365.
Some limitations are considered to be common for all the solutions mentioned above:
You will need to use PowerShell in several migration phases. You will need a certain level of proficiency while learning how to use this powerful scripting language. Training on the move during this dynamic cycle can be stressful to you and harmful to the ecosystem (server).
You will need to update your servers to the newest version to enjoy the best migration experience. It is recommended to bring your Exchange 2010 to SP3. So, plan for some maintenance if you have not modified your machines.
Disruption is inevitable, especially if you would like the public files to migrate. You need to have some cautious planning, especially when using the assets on your servers 24/7.
There is no screening. Neither Hybrid nor Cutover Migration will allow you to filter the things being migrated to Office 365.
These limitations posed by the native solutions often compel companies to employ third-party solutions.
Office 365 migration support is imperative for companies that desire to stay sustainable, competitive, and at the same time maintain efficiency at its highest rate in today's hyper-competitive environment, Office 365 migration support is imperative! It doesn't matter if you need to migrate a mere 150 mailboxes or more than 200 mailboxes; eventually, the migration partner you select will determine how seamless the migration procedure is.
Before settling for an Office 365 migration partner, you should consider whether the partner understands your business needs, your customers and what you aim to achieve via migration to Office 365.

It is essential, as an e-commerce company would have very different criteria for migration than an outsourcing business. And so, the migration partner must understand the difference when signing up. The migration partner also needs to understand your business goals, whether it's productivity or profit so that they can better meet your needs during the migration process. They'll also be able to suggest various implementation approaches by better understanding how the workers will use the latest technologies.
There are many things you can weigh in on before selecting the best Exchange migration partner. The list is endless, from getting a clear understanding of the business to providing schedule management to getting plenty of experience in training. To know more about the critical factors to consider before choosing a migration partner, read this article.
Challenges Faced When You Migrate Exchange 2010 to Office 365
You may often face challenges in your journey to migrate your data and mailboxes to Office 365. One major migration challenge for Office 365 is that it takes enormous preparation to ensure a productive migration. Moreover, there is a need for a thorough understanding of the ecosystem you are currently using to decide what type of migration you might opt for, whether Hybrid, staged, or cutover migration.
The migration of legacy systems to Office 365 will often have consequences for security. As for Office 365 migration, several companies are apprehensive due to security issues.

Several protections are needed while transferring data to Microsoft servers from corporate mail servers. This ensures that data is protected during the transfer and after the transfer. This article will help you understand how to overcome these challenges to ensure a smooth workflow.
Migrating data and mailboxes to Office 365 from Exchange 2010 has many challenges. Flatworld EDGE has assisted clients in migrating exchange 2010 to office 365, migrating SharePoint to office 365, migrate Outlook to office 365, migrating google g suite to office 365, migrating Gmail to office 365, and migrating Email to office 365, among others. Besides being an expert in office 365 implementation, we specialize in office 365 cloud migration and hybrid migration of Office 365.
You can go through this article to help enhance your company's productivity and improve collaboration utilizing support services. This article will guide you regarding comprehensive Microsoft office 365 support and office 365 migration services.
The Easy Way – Office 365 Migration from Exchange 2010
The easiest way to migrate to Office 365 from Exchange 2010 is to employ an Office 365 migration tool. The use of migration tools improves the migration process. It drives the process from being the nightmare of an administrator to a simple and automated experience. The migration tools also make certain functionality available, which is not available in the native scenarios.
Here are the main features of migration tools:
No downtime

Advanced filtering options

Scheduling

Automatic configuration
Benefits of Migrating from Exchange 2010 to Office 365
Lower Costs: Many corporates understand that collaboration tools based on SaaS are less expensive for handling meetings and centralized tasks instead of hosting them on in-house servers.
Predictable and Reasonable Overheads: Since Office 365 is hosted online, one can expect predictable overheads compared to internal deployments since. This is possible because organizations can scale the resources up and down as they need.
Transition to OPEX: Managing expenditure is easier with the Office 365 suite since. This is because capital expenditure (CAPEX) gets converted to operating expenditure (OPEX), eliminating deploying costs or investment in infrastructure or software. This approach also helps them save taxes.
Lower Opportunity Costs: When organizations opt for the on-premises deployment of collaboration tools, they have to employ candidates to manage the infrastructure and even retain them month over month. With Office 365 suite, the opportunity costs get lowered drastically.
Mobility: Office 365 is a cloud-based system rendering enough freedom to employees to collaborate with their immediate teams irrespective of where they are located worldwide. This aspect boosts productivity without any lag in getting tasks sorted

.
Who we are and what makes us an authority in the Industry?
Flatworld EDGE, a subsidiary of Flatworld Solutions, is an ISO certified global company that offers Outsourcing Services to support technology needs and equip and enable businesses to build efficient products and services. As Office 365 migration services experts, we deliver services ranging from implementation and migration to upgrades and support. With thousands of customers and millions of dollars in client revenue in our portfolio, we are one of the fastest-growing technology companies in the world.