About the customer
The customer is a leading provider of air conditioner sales, installation, repair and maintenance services in London, UK.

Business challenges
The customer wanted an app to show the type of Air Conditioner unit that would suit a given room at home or at work place .
The app had to display a list of suggestions, based on the interior design of the room.
The requirement was for an augmented reality app that involved image compressing and 3D rendering. This lead to long processing times and the app was likely to slow down. The main challenge to be addressed was speeding up the app function.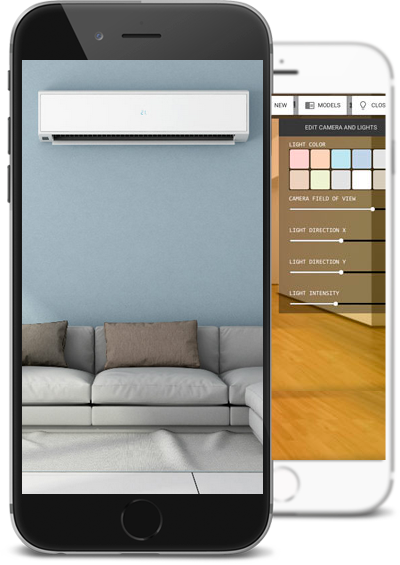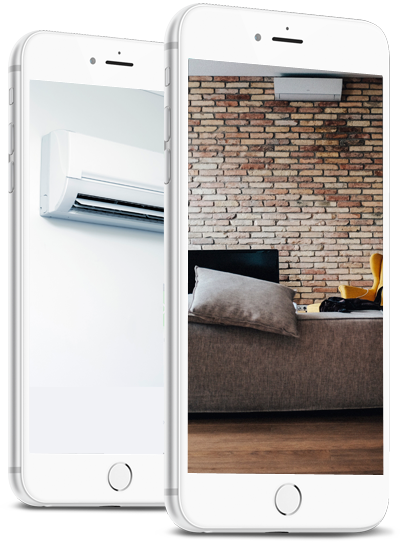 Our team of app developers at Flatworld EDGE created an Augmented Reality app that allowed user to perform a 'Virtual Air Conditioner fitting'.
The mobile app allows the user to overlay the image of the Air Conditioner in the 3D rendering of the room, change the position and select the most suitable model.
The mobile app analyzes the room size, layout and design, and then displays a list of suitable Air Conditioners.
The app allows the user to overlay the image of the Air Conditioner in the 3D rendering of the room – and change the position to select the most suitable model.
Once the user's choice is recorded, the company delivers the chosen model to their customer.
The Flatworld EDGE team had to consider optimization because different smartphone models would have different camera quality and resolution.
Our mobile app development team created an algorithm for compressing images and rendering 3D models.
Result
The augmented reality app enabled the user to visualize a specific Air Conditioner model in a specific room and place the order without leaving home. This made the whole process of choosing and purchasing easy and convenient, and interesting. This not only allowed them to choose the model with the apt capacity, but also which was the most aesthetic. This mobile app helped in increasing sales for the customer.
Technology Stack
Database

SQL

Framework

Unity 3D

Web

PHP

Social Network

Facebook SDK