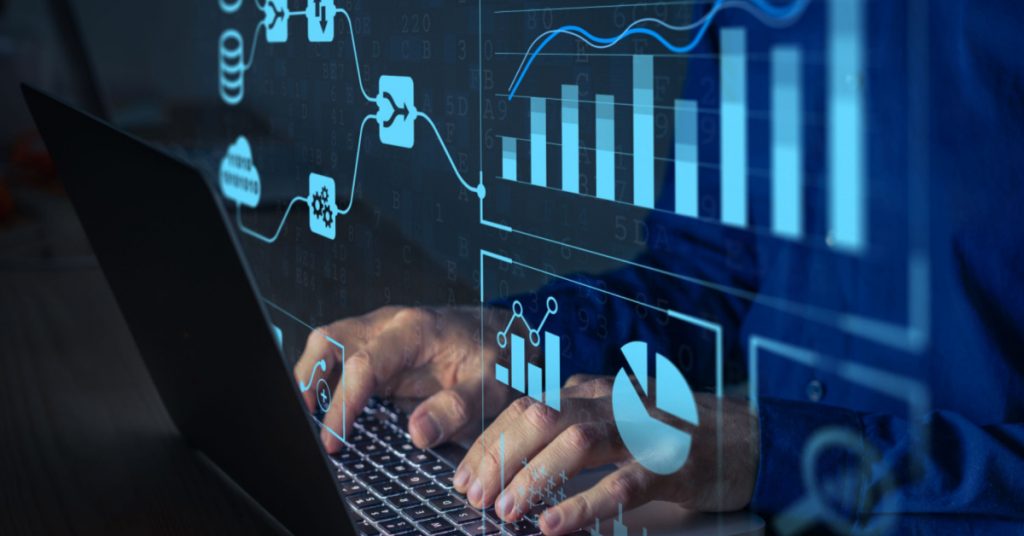 Today, businesses generate a massive amount of data as they have accelerated their adoption of digital technologies. Multiple digital touchpoints at every stage of operations release data. This is why data management has become one of the topmost priorities of enterprises.
Data management is the process of efficiently collecting, storing, utilizing, and cost-effectively securing data. Proper data management allows businesses to make well-informed and data-backed decisions for better business outcomes.
According to the Data Management Association, data management is 'the development of architectures, policies, practices, and procedures to manage the data lifecycle.'
However, data management is not bereft of challenges. It is an uphill task to accumulate and classify data from sources that are distributed across edge-environments, clouds, and on-premises. Moreover, data security still lingers as one of the most critical business data management challenges. Bi solutions help you get over all these challenges with ease.
How Power BI is the Best Bet for Efficient Data Management
Power BI has evolvedas the one-stop BI solution. A product of Microsoft, Power BI takes care of assimilation, cleansing, security, and converting unstructured data into coherent information. The data management process by Power BI ensures that data is properly stored, maintained, secured, and can be easily accessed when needed.
The BI solutions provided by Power BI involves the following:
Assimilates data from diverse sources to create a coherent format data.
Data source connectors use a single website service to connect users with multiple data sources.
Power BI data flows help users instantly connect with a variety of data from multiple sources. The data management gateway helps in arranging, classifying, storing, and managing data in an enterprise's database.
Data Management Challenges Addressed by Power BI
No Single Data Source
This is one of the biggest challenges that businesses face. Big companies have multiple business solutions, each producing its pool of data. Having huge volumes of data can be a challenge in itself, but data from multiple sources? That's a bigger issue than the volume of data.
It can lead to data being siloed, leading to difficulties in identifying and consolidating data. This, in turn, will reduce the speed at which you can make data-driven decisions.
The only solution to this issue is to unify the data from all those sources. But it is easier said than done.
Power BI consulting services can help you unify data with ease. Power BI supports multiple data sources in one chart, allowing you to use data from multiple sources to arrive at a decision faster. Sources include Excel, SQL servers, Access databases, JSON, XML, SharePoint folders, Text/CSV, Web, etc. For a more comprehensive list, visit this data sources page from Microsoft.
Unavailability of Useful Data
Raw data, even if high quality, is of no use to a business. The data will have to be processed and analyzed before being put to proper use. The challenges within data analysis include, but are not limited to, collecting data, visually representing it, and accessing it.
Power BI provides you with different features to analyze data efficiently. A power BI consulting services partner can ably guide you to use data to your advantage.
Modelling Non-Uniform Data
Power BI allows you to connect various data structures and create reports from different fields of different tables. You can also define relationships between different tables for proper data modelling with Power BI.
Acquiring Useful Insights from Data
After the data is formatted and modelled, Power BI allows you to gain meaningful insights from the analyzed data. Businesses can gain a meaningful understanding of the data too. These insights are crucial for a business's market expansion.
Inability to Integrate Machine Learning
Power BI solutions allow you to create machine learning models. It analyses the outcomes and suggests machine learning models that can make relevant predictions.
For example, when you need to predict a single outcome of whether a shopper will make a purchase or not, Power BI suggests a Binary Prediction to achieve your outcomes.
Real-Time Data Analysis
It is a daunting task to get right insights in real-time because of the presence of the sheer amount of data. Too much data can be overwhelming. In addition, outdated data can have a severe negative impact on an organization's decisions.
Systems that automatically collect, organize and alert businesses regarding trends are a great solution. Decision-makers can make confident moves based on accurate data with real-time data analysis and reporting
Power BI solutions allows you to stream data in real-time. It automatically updates the dashboard, displaying and updating data and visuals. The dataset can be from any of the below three sources.
Azure data stream
PubNub
REST API
Power BI solutions also lets you enable or disable Automatic Page Refresh on a page-by-page basis in a report. This refresh can happen even as often as a single second. An example of how automatic page refresh can be utilized is to view data coming in from a production line or a shop floor.
How We Assist Your Business in Implementing Robust Power BI Solutions
Given our experience in implementing Power BI solutions for a variety of utilities, we help you pick and choose the right data sets for Power BI integration. Our team consists of capable Power BI experts who study your business needs and objectives. We also take into account your data infrastructure.
Our team then builds a Power BI implementation blueprint based on the findings. We design this implementation roadmap in a way that addresses your long and short-term organizational data management objectives.
We help you pull out data from all your existing sources and prepare the same for Power BI integration. We can also develop highly interactive custom dashboards based on your needs.
Our job ends at ensuring that you make an optimal utilization of the dashboards. We assign our Power BI experts to provide you user-based training and post-implementation support.
We take a narrative approach to bring your data insight to life using Power BI's data visualization features. In addition, our team maintains the highest security protocol standards to maintain the sanctity of your data without hindering accessibility.
Who Are We and Why Are We Considered An Industry Authority?
This article is authored by experts at Flatworld Edge, a pioneering Power BI solutions provider. Our power BI consulting services are highly affordable and easy to customize. We have a certified team of developers to assits you with agile and scalable solutions. Besides, we promise uninterrupted access to our services, 24/7, 365 days a year. Please get in touch with us to know more.