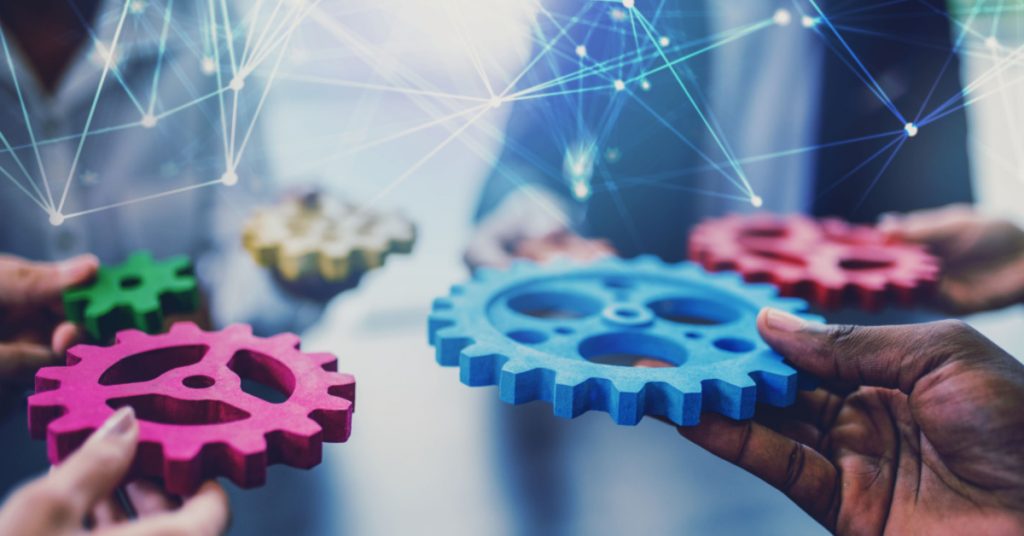 ServiceNow is a platform-as-a-service provider that has gained tremendous popularity over the years due to its high potential for solving complex IT problems and simplifying management. It is one of the premier platforms and integration solutions that allow companies to develop the plug-ins necessary for their specific business requirements. Let's have a detailed look at ServiceNow integration and its perks.
What is ServiceNow integration used for and why is it important?
Decentralization of infrastructure in a company can be a plus point. It produces many fruitful outcomes. However, it also carries a major bottleneck, the bottle neck of communication gap. This is where the ServiceNow platform can be of great use. With it, the Now platforms bring the possibility to digitize and automate departmental and cross-departmental workflows
Let's have a look at how ServiceNow integration can streamline an organization's process –
With ServiceNow, companies can utilise a single platform that can be accessed by many individuals. This can be immensely helpful in keeping track of progress and liabilities on different projects.
ServiceNow as a central platform, managers or stakeholders can keep track of the performance and development, allowing them to effortlessly deliver insights to workers and consumers.
Using data analytics and reporting tools, companies can derive important insights and work upon them for sustainable business growth.
Companies can have centralised visibility and traceability of their workflows, enabling them to identify bottlenecks in the early stages.
Different ServiceNow Integration Methods
Let's have a look at the different ways through which you can approach integration –
Point-to-point model –
Point-to-point integration, or P2P integration, involves all systems or applications being directly connected and working together to share required information with each other. Even though it is quite easy for developers to build a small-scale integrated system quite quickly. It can be a cumbersome task to scale such a tightly integrated group of systems. That's why this integration model should only be used when you have fewer systems and do not require complex business logic.
Hub-and-spoke model –
This integration model addresses the issues that the point-to-point model cannot. This model uses a centralised middleware that powers the data-sharing among the systems. In fact, it not only supports data transformation but also facilitates the mechanics of transporting the data. Unlike P2P, this model brings higher scalability, better security, and a simpler architecture to the table. However, since the entire infrastructure is dependent on a singular integration engine, it might create issues when the workload increases.
Enterprise Service Bus (ESB) model –
This model introduces an architectural pattern whereby a centralised subsystem — an enterprise service bus—performs integrations between applications. This service bus handles transformations of data models, connectivity, message routing, and communication protocols, and manages multiple requests. The ESB model brings scalability, reliability, and simplicity in terms of architecture and performance. However, its downside is maintenance and troubleshooting, which can get more complex with spread out integration among various systems.
When is the best time to implement a ServiceNow integration?
ServiceNow integrations can be done at any moment. However, it is advisable to do so only when you have core competencies, architecture, and data structure in place to support the automation of your existing infrastructure. It is always advised to first evaluate all the risks and benefits of such integrations before making any decisions.
You must only incorporate an integration when you've determined what you really need and how it'll help you achieve your larger company goals like data syncing, enhancing productivity, and driving revenue. You should also make a point of making regular inspections of the already automated systems in order to identify any possible maintenance or performance requirements.
Things you need to know before you start a ServiceNow integration
As stated in the previous point, before you get started with the integration process, you need to first tick all the boxes of requirements. Let's understand what the key requirements are that you must know beforehand –
Define your integration requirements by stating what you want to achieve by integrating with ServiceNow. Make sure this integration aids you in achieving your overall organisational goals and targets.
Make sure to involve the right people from the beginning of the project. For example, administrators of the third-party platform that you want to integrate with, enterprise architecture representatives, and your internal implementation teams. Setting and communicating your goals from the get-go eliminates the chances of confusion or frustration down the line. Starting the process by knowing who to work with prevents rework and keeps your integration on track.
Do some preliminary work before beginning the implementation project. Look at the integration technology options available on both the ServiceNow Platform and the system you want to integrate with. Determine basic network requirements. Examine the accessible data that you want to provide to determine its quality and format.
How do we help with ServiceNow integration?
We help companies scale their IT services like never before with the ServiceNow enterprise integration. When you harness the capabilities of the ServiceNow platform, you can achieve improved customer service, rapid growth, overcome challenges, and increase employee satisfaction, productivity, and retention. We offer all the ServiceNow services that can help you get better results across the organization and gain a competitive edge with streamlined workflows.
Instead of spending money on new services, staff training, and the time-consuming data transmission process, we help companies utilize their current applications, processes, and investments by integrating with ServiceNow. Using ServiceNow apps, we help businesses import and export data from and to their existing software. Integration with ServiceNow enables complete orchestration and management of all application resources, both internal and external.
Why Choose Us
This article is brought to you by Flatworld EDGE, a software development company that helps you unlock new possibilities with the help of futuristic and state-of-the-art software solutions. With over two decades of experience in the industry and as a trusted provider of ServiceNow ITSM implementation, we always offer our clients robust, efficient, and tried-and-trusted processes for efficient delivery of solutions.