For centuries, people counted solely on their cerebral abilities to size up business opportunities, spot risks, carry out complex calculations, and make informed choices. Today, that capability of humans has been enhanced substantially by technological wonders such as business intelligence tools. A result of intelligence infused with technology, business intelligence tools have surpassed human abilities to analyze and interpret complex business information and suggest meaningful actions.
Today, with the market cluttered with interactive data analytics and visualization tools, each promising to be the silver bullet to perennial business problems, choosing the right one isn't an enviable job. Among the market leaders, Microsoft's Power BI and Salesforce's Tableau have been fighting it out for the 'numero uno' tag for years. While the two applications have several offerings in common, they also boast of unique value-addition and features to drive business outcomes, thus commanding distinct user bases in the business world. But for the prospect who's sitting on the fence, picking the one that's right for their business is difficult because the organization is going to base its decisions and moves as per the outcomes of the BI tool.
Since it's not a case of one-tool-fits-all, here's an in-depth feature-to-feature comparison of the two leading BI tools backed by use-cases that should help the buyer determine the one that fits their ecosystem better.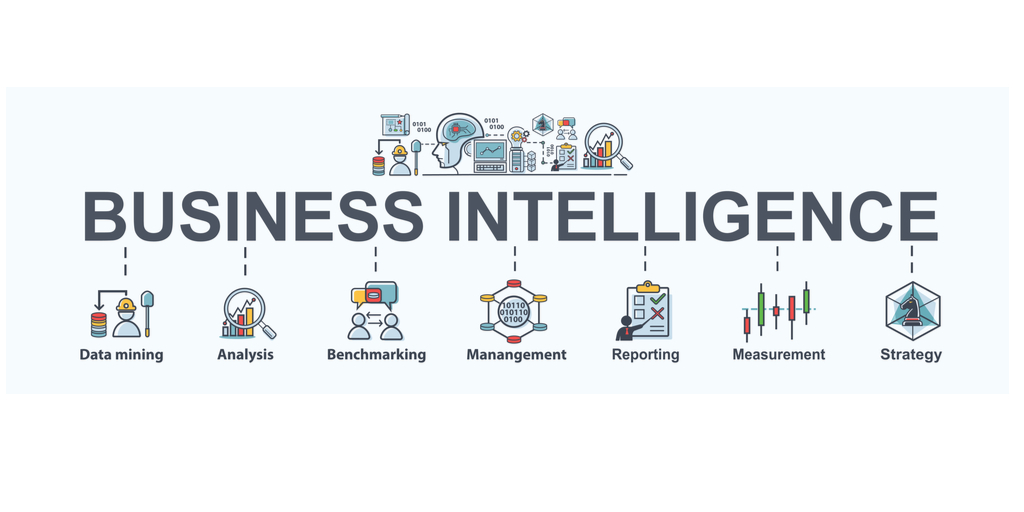 Setting up the Stage: The Strengths
Power BI is a Microsoft product and hence its biggest USP is its deep integration with the Microsoft applications stack that's used all over the world by the majority of organizations. As part of Microsoft's productivity tools ecosystem, Power BI can be used to establish a seamless exchange of information with Office 365, Outlook, SharePoint, and more, eliminating the need for costly and complicated system connectors. Furthermore, connecting with external sources is also easy using special Power BI connectors. The tool was initially an Excel-driven product and hence it's convenient for creating and displaying basic dashboards and reports. Users can access KPIs directly from the Office portal without investing much time into building and sharing reports. Also, Microsoft is known for continually refining its products to keep pace with the evolving business landscape, and Power BI solution is treated no differently. The company has been investing heavily in its data visualization tool to close the small gaps in its functionality to make it a complete business analytics powerhouse in the coming days.
Tableau is a complete BI application in every aspect, meaning, it offers everything that can be expected of a data analytics tool. It has been around for over a decade now and retuned periodically to stay current. It offers a wide range of visualizations, interface layouts, deployment options, and dashboard features to equip users with much-needed flexibility in making sense out of random information.
Tableau is known to assist the user in creating interactive visuals that facilitate the exploration of data, analysis of business scenarios in detail, and discovery of answers to complex queries and 'what-if' scenarios. The scope of Tableau stretches way beyond simple reporting as its intelligent data sourcing and analyzing capabilities complement the vision of users and assist them in business success.
Data Connectivity
The higher the number of sources the BI tool can connect to, the more accurate the analysis, which, in turn, results in better insights. For data connectivity, the application that supports more data sources emerges as the winner.
Power BI
Power BI supports ample connections to multiple and varied data sets and sources, both on-premises and cloud-based. If there's a program that's supported by Microsoft, there are high chances that it would integrate seamlessly with Power BI. When users add data from multiple sources, the inter-relationships are determined by the Power BI solution automatically. Data mining can be executed from commonly used programs including Oracle, MailChimp, Zendesk, Facebook, MySQL, and many more. Power BI supports a long list of data sources with the Composite Model (DirectQuery, Dual, and Import) that enables users to connect dispersed, multiple data sources and create data models. Integration with big data sources is easy with direct connections using web services.
Tableau
Users can source data from a host of enterprise platforms such as Google Analytics, Microsoft Excel, Amazon Redshift, My SQL, JSON, and more. A distinct advantage of adopting Tableau is that users can connect to data that's already published on their Tableau site hosted on the cloud, a private server, or locally in an Excel spreadsheet. Tableau supports an extensive list of data connectors including big data options, cloud platforms, and online analytical processing. Furthermore, the application facilitates access to data in the cloud and connections to even Hadoop databases, with the ability to identify resources automatically.
Verdict
Owing to Power BI's watertight integration with the Microsoft portfolio, including the Azure cloud platform, organizations that rely heavily on Microsoft applications would have a seamless experience of data sourcing using the BI tool.
For users who want to source data from distinct warehouses including even non-Microsoft sources, Tableau can be chosen for a rich experience. Using Tableau, users can modify data links or create them manually based on their specific needs.
Data Visualization

Features, functionalities, and scope for presenting data engagingly and insightfully are key characteristics of a competent data visualization tool. Such applications turn mere numbers or unstructured data into easily comprehensible graphs, maps, charts, etc. to promote interpretation and decision-making.
Power BI
The application is known for its easy-to-use visualization features and the drag-and-drop interfaces that are complemented by a massive library of data visualization applications for an intuitive user experience. Users get access to familiar design elements including tiles and visualization metrics that make it a delightful experience in sorting data and creating and sharing custom Power BI dashboards for better engagement. The Microsoft Cortana personal assistance makes it easy to create custom visualizations using natural languages.
Tableau
Salesforce has made serious efforts to turn the application so user-friendly that even non-technical users can create basic dashboards with minimum efforts. The highly responsive layouts of the dashboards adapt perfectly to a wide variety of devices and screen sizes, boosting collaboration. Users can leverage the manual drag-and-drop fields to generate graphics and get answers to their questions using natural language using the AskData feature. Tableau Starters, its library of pre-built dashboard templates is certainly a factor that drives user engagement.
Verdict
With Microsoft Power BI services, uploading data sets is a cakewalk as it allows users to choose from a variety of data presentation options and create Power BI visualizations with natural language.
Tableau allows users to leverage unlimited data points for conducting analysis and users can develop sophisticated visualizations without the knowledge of coding. Users can analyze 'what-if' scenarios from any given set of data that help in making informed choices.
Analytics

As new-age business weapons, BI tools are powered by massive data analytics capabilities backed by artificial intelligence, machine learning, and natural language processing features. Both Power BI and Tableau have been created to deliver the benefits of augmented, embedded, and IoT analytics that help accelerate the time to analyze complex information and extract actionable insights.
Power BI
Users can identify basic insights and relationships by running Quick insights visualization algorithms and leverage the AI-powered visualizations to discover key drivers for any given set of metrics. Power BI uses Microsoft's Azure Stream Analytics to identify patterns to trigger actions and workflows including the creation of alerts, feeding data to reporting tools, and storing data for future use. Machine learning models are can be used for returning insights quickly and explaining what's happening.
Tableau
Tableau users also get access to smart analytics that use machine learning capabilities to treat information the way they want to. Tableau's smart intelligence recommends database tables and joins depending on the data source usage metrics of the organization. Predictive-analytics are supported by drag-and-drop forecasting and statistical model integration for revealing hidden insights in an engaging and comprehensible way.
Verdict
Power BI offers nearly unmatched augmented analytics capabilities and allows real-time streaming data analytics with some convenient dashboarding and anomaly detection capabilities.
Tableau users get access to embedded analytics with a multitenant architecture and options to embed BI capabilities into custom web applications. Users can leverage IoT data to build interactive dashboards and detect trends and anomalies.
Price and Customer Support
For all commercial establishments, price is a critical factor on which the decision to make a purchase is primarily based. For SaaS applications such as BI tools, the recurring and associated costs are closely evaluated by prospects before they zero in on one. Also, for a machine-intelligence-based application like a BI tool, constant back-end support is critical to keep the application in its optimal functioning state and ensure unhindered operations.
Power BI
Power BI is the clear winner here as it carries a price tag that is much lower than that of Tableau. Users get a free version of the application, a scalable premium version, and a free monthly subscription plan to choose from. For the post-implementation period, Power BI offers robust support resources and documentation that include guided learning, a vast user community forum, and samples of how partners use the platform.
Tableau
It is the more expensive application between the two and comes with a tiered pricing system that distinguishes between connections to files and third-party apps. However, Tableau also allows users to set up their initial instance through a free trial, which gives them full access to the tool. Salesforce has done a commendable job to extend direct support to Tableau users over the phone or via emails. The customer service workflow is quite streamlined with an engaging customer portal and ticketing system.
Verdict
For businesses with budget constraints, Microsoft Power BI services is a no-brainer. They can choose from three subscription plans – Desktop, Pro, and Premium and can also avail a 60-day free trial period. Although all users get access to Microsoft's remarkable support, users with a paid account usually receive faster service.
For organizations that are ready to shell out a generous amount for a fully capable BI tool, Tableau emerges as a solid contender. They can opt for the three available subscription plans – Creator, Explorer, and Viewer by matching each with their requirements. Tableau's support service closely matches that of Power BI with features like knowledge base, round-the-clock agent support, and others.
User Interface
The user Interface brings about a distinct difference between Tableau and Power BI.
Power BI
It has a very intuitive User Interface that benefits users who wish to integrate it with other Microsoft-owned products. The high intuitiveness Power BI provides makes its software easy to learn and understand, thus increasing productivity and helping users work better. The Power BI app for the desktop offers the users three views: report, data, and model view.
Tableau
On the other hand, Tableau provides its users with a well-designed and organized work area. Users get access to various toolbars, sidebars, status bars, sheet tabs, and data pages. It makes the interface quite inviting to work with as the dashboards are open for customization.
Verdict:
For organizations wondering which is better Tableau or Power BI, there are distinct advantages here. Power BI is great for new businesses or for organizations with new employees since the users will learn and expand their knowledge of the software. On the other hand, Tableau is meant for experienced users. It also allows for various customizations that are not so important for users just starting.
Programming Support
Power BI
Power BI mainly supports M language and Data Analysis expression. It is helpful when it comes to data modeling and data organizing. While it can connect to the R programming language, this premium facility is only available to users who have purchased enterprise-level packages.
Tableau
Tableau supports the R language. Using the development kit provided by Tableau, any of the main four programming languages such as C, C++, Java, and Python can be implemented. The benefit of using these languages is the ability to create stunning visuals without any effort.
Verdict
The top two data visualization and analytics tools fight neck-and-neck based on their capabilities. Both tools possess varying strengths that must be evaluated based on the needs of the user and factors such as budget, data sources, user capabilities, and others.
Users can choose Tableau when they need to integrate limitless data points in their analysis and enjoy exemplary support services.
Users can choose Power BI to enjoy rich Power BI dashboards, tight integration with the Microsoft ecosystem, and substantial cost benefits.
PowerBI does retain a slight edge over Tableau based on the points shared in the article.
You can avail Power BI consulting services of an expert who can help select, purchase, implement, and use the right BI tool that would push the business towards intelligent decision-making and optimum outcomes.
Who We Are and What Makes Us an Expert
FlatworldEDGE is an IT infrastructure solutions company specializing in enterprise IT infrastructure management, software testing and implementation, and implementation and support of business intelligence solutions. Over the years, our BI experts have helped clients to address their data concerns by enabling them to choose the right BI application and tailor it to their business workflows for maximum gains. Our outcome-driven BI services have enabled businesses across the US to realize substantial savings on operating costs by streamlining their work environment and customizing the BI solution to seamlessly integrate into their ecosystem.