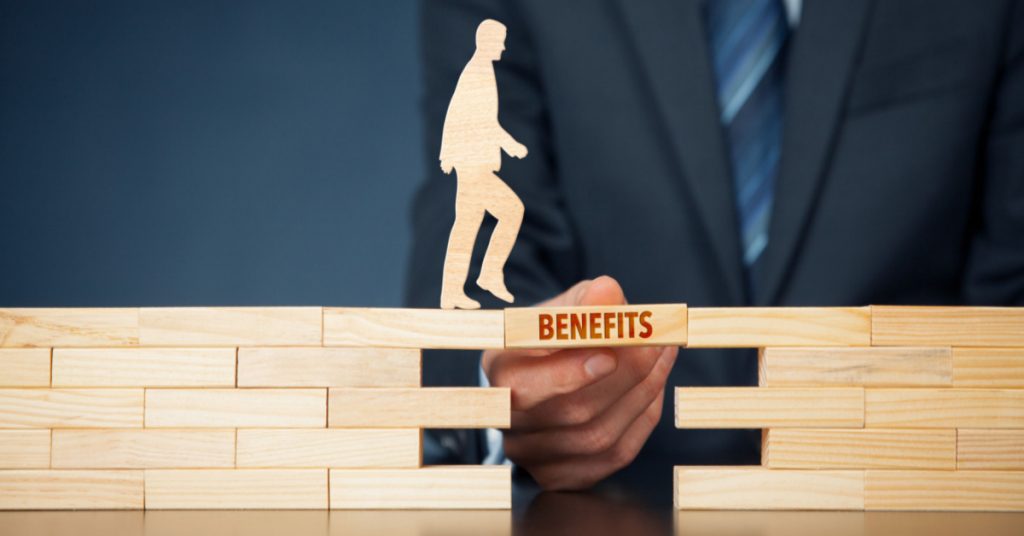 IT operations management or ITOM refers to the distinct services, processes, and best practices followed by IT teams to ensure seamless performance, availability, and optimization of IT resources.
With the advancements in technology, businesses account for an exhaustive list of technical resources both on premises and in the cloud. This has increased the complexity of IT infrastructures. IT teams are finding it hard to maintain consistent service levels because of such complex IT infrastructures.
This hinders the process of syncing new tools and processes. As a result, it creates disparate data repositories of tools which IT teams find hard to track.
With ServiceNow ITOM, it is easy to combine on-premises legacy tools with a particular cloud platform and avoid wasting any money. It controls various shared data and analytics with automated workflows. Platform-native AI and efficient machine learning technology alone unburden your IT staff and increase 30% productivity.
ServiceNow ITOM uses various methods to manage and administer services, support, and distribution for maintaining consistency, service quality, and dependability. These management departments are usually present within an existing IT team for creating schemes and policies to manage and resolve services. Such policymaking tactics help the organization meet the client's needs and SLAs.
Features of ServiceNow IT Operations Management
Cloud Management – ServiceNow ITOM is functional in optimizing usage of cloud resources by. Enterprises get to monitor and manage cloud utilization by in-house developers and outsourced partners. With ITOM services, you can optimally provision these resources much faster and easier. This will allow the IT team to fulfil cloud resource requests according to their convenience and monitor other functions like consumption and optimization of resources and reducing related costs.
Orchestration – This feature boosts the productivity of your IT team by building automated workflows. These automated workflows eliminate manual tasks across IT infrastructures like servers, printers, applications, and remote services. You will save a considerable amount of time since the manual resetting of passwords and software usage rights distribution will no longer be needed.
Discovery – With ServiceNow Discovery, organizations will no more waste time and effort in manual data entry while populating the Configuration Management Database (CMDB). ITOM automatically scans IT infrastructure, identifies all devices and applications in it, and records fundamental relationships among them for updating the CMDB. This allows IT agents more time for IT service provisions and reduces the chances of human error.
Optimal Intelligence – This ServiceNow ITOM feature implements machine learning capabilities and takes necessary steps for failure prevention. Service Now Operation Intelligence identifies any peculiarities or abnormalities in your IT infrastructure by analyzing service health data. Once an anomaly is recognized, it is immediately notified to the IT team who work on handling it efficiently to prevent a failure. This improves the performance of your team and reduces unwanted interruptions to the workflow.
Service Mapping – Service Mapping in ServiceNow IT Operations Management automatically develops complex maps of interdependent configurations which are based on the services provided by a particular business. This diminishes the need for creating such maps manually and saves a lot of time for IT agents. It is also a great feature for removing data errors and making accurate analyses of failure impacts.
Event Management – The Event Management feature in Service ITOM monitors all activities that occur within the IT infrastructure. It can successfully warn the team of any identified failure to help prevent or remove it without causing any serious harm to the business or its service delivery. Service Now Event Management also helps to build manually configured item (CI) dependency maps to highlight business services supported by CIs. This helps them to improve failure impact analysis, develop, and strengthen IT, and better business service availability.
Benefits of ServiceNow IT Operations Management
Prediction of Issues – An IT estate usually has overflowing data and information. ServiceNow ITOM collects and interprets this data across the entire platform. This collected data includes data from the cloud, IT infrastructure, metrics, events, logs, reminders, and other container-based resources. The combination of advanced artificial Intelligence and machine learning algorithms empowers ServiceNow ITOM to diminish noises, recognize anomalies, and prevent any wastage of time on false positives.
Reduces User Impact – Users can come across different problems that can be avoided beforehand with the help of ITOM services. ServiceNow IT Operation Management helps to take a proactive rather than a reactive approach to keep user issues at bay. This has a direct bearing to a great user experience. It identifies the root cause of any problem with accuracy by understating the changes in the program. It is much easier to collaborate within teams and trigger specific actions based on recommendations for eliminating service deterioration. This helps in establishing staff empowerment and coordination.
Automated Workflow – You can easily automate cross-team workflow and reduce unwanted manual processes and handoffs with the help of ITOM. This will empower your staff with effective, actionable insights to better their performance, and increase productivity. A dependable knowledge base lessens recovery time and eases repetitive tasks for pre-built playbooks and no code or low code workflows.

Deliver DevOps – Most ServiceNow ITOMs work in collaboration with centralized and decentralized teams that offer DevOps and other SRE teams better accessibility to varied microservices. This further develops observability and increases incident response.

Connects Data – The work of ServiceNow IT Operation Management is not just limited to simple IT solutions. It manages the complete digital life cycle and also extends an organization's CMBD for creating a firm and sound data foundation.

Quickly Available Services – The availability of IT services has considerably improved through constant service health monitoring and modern failure impact analysis.

Cost Reduction – There has been a significant drop in the cost of ITOM services because of coherent cloud resource consumption and the satisfactory effort distribution by the IT team.

Increase in Productivity – ServiceNow ITOM ensures completion of tasks in a short period of time and an efficient manner. The automated task execution minimizes error and increases production output.

Deployment of Customer's Infrastructure – Automated infrastructure scanning and CMBD population ensures a secure deployment of infrastructure for new customers.
How We Assist You in Setting up ServiceNow ITOM for Your IT Team?
Suboptimal usage of ServiceNow ITOM stems out of a poorly devised implementation plan. A well-thought implementation plan must account for operational challenges which need solutions, document needs, extent of ServiceNow customization requests, among others.
As a trusted ServiceNow solutions partner, we take an end-to-end responsibility of implementing ServiceNow ITOM in your operational ecosystem.
Our experts collaborate with stakeholders to obtain an in-depth understanding of IT ecosystem. They zero in on areas that require automation. However, instead of going all in with the implementation, we select few areas to test run our implantation strategy. Once successful, we carry our implementation plan across your entire IT system.
We create a strategic customization plan that includes tool integrations, data migration, and quality analysis.
We roll out user training to guide employees on the best of utilizing app functions and features.
Our team of implementation experts had helped an IT solutions giant to migrate to the ServiceNow platform while preserving their own BMC-based ITSM integration workflows. This enabled our client to shift their about 30 of their customers' ITSM solutions to the new ServiceNow platform.
Who We Are and What Makes us an Expert?
This article is penned by experts at FlatworldEdge. We are a new-age service provider who will help you establish impeccable ServiceNow IT Operation Management and grow your business efficiently over time. We are a Microsoft-certified partner who can provide extensive ServiceNow IT management to help you prevent issues, automate workflows, and improve the collaboration among your IT teams.
Schedule a consultation with our team today to avail our services.