The COVID 19 pandemic was a reality check for executives about the redundancy of their existing strategy and contingency plans to adapt to unforeseen circumstances. The years to come will have more shock value and it is certainly not for the fainthearted, but for those who can implement for agility in their strategies to keep the needle of their business moving even during turbulent times.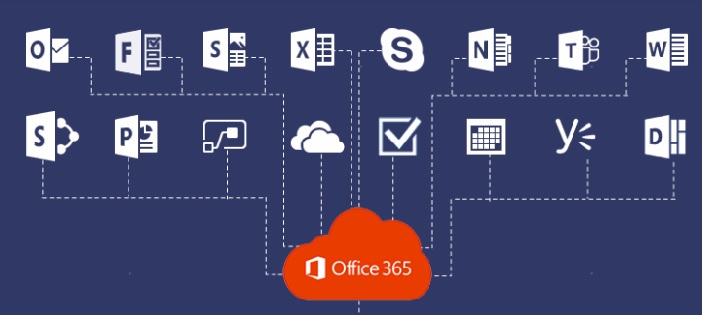 The concept of implementing agility starts with a prudent technology adoption that basically entails staying aligned with the newest innovations. These innovations are expected to exhibit value proposition in terms boosting efficiency, agility, and acceleration of operations. One of such innovations is Microsoft's brainchild, Office 365 suite that has gained more relevance with the advent and prominence of cloud infrastructure. Here's a look at the importance of office 365 integration and migration to improve efficiency and bring agility and acceleration in operations.
Seamless integration with existing tools– Office 365 integration does not disrupt the existing technology infrastructure for operations as it is a subscription service that supports core Microsoft applications such as Word, Excel, Sharepoint, Outlook, OneNote, among others. These applications are extensively used by enterprises for operations such as communication, file storage, and others. As you increase your subscription levels, you can get benefitted with additional functions such as tracking other people editing the document that is being used by you, streamline all the documents with your PC or laptop, sharing and telecasting your PowerPoint presentations, and access files from your document library on online and offline basis.
Better communication– The Office 365 setup facilitates a centralized communication that is extremely crucial for organization with multiple operations across the world located at different time zones. This tool suites are used to create a password protected centralized file repository in which the files can be updated anytime and anywhere, and users get to avail the most updated file. Communication and collaboration are made easier with Skype for Business that is used to get in touch with employees sitting miles apart and at different time zones. Teams is an instant messaging tool which drives cross-team communication and a place where files can be uploaded and can be co-authored in real-time.
No specialized training required– Time is money in business which is why executives can always make use of tools that do not consume time to be operational. In this respect, an Office 365 setup is designed for enterprises with no in-house IT team to aid its integration from the get-go. The Office 365 suite is easy to set-up that requires no technical acumen. For the Office 365 integration, the online portal of this technology suite offers instructions step-by-step on how to set up the account and add users to get employees started with the tools. Its intuitive portal boosts the usability of the software features and execute various administrative tasks.
Improved security– The Office 365 tool suite can be integrated with the existing Microsoft tools that you were using to secure files, emails, and networks. The encrypted email feature blocks access of an unwanted user to emails. The advanced threat analytics uses AI and machine learning algorithms to scan emails to detect any spam or malware. The data loss prevention feature inhibits the leakage of sensitive information from an enterprise's network.
Updates on an automatic basis– Users can go worry-free about having to update applications that they use on an everyday basis. Being unified on a single platform, all the important applications such as PowerPoint, Excel, Word, Outlook, among others undergo an automatic upgrade at predetermined. The expense of upgrade is included in the subscription value of the Office 365 tool suite.
Things You Must Know About Office 365 Integration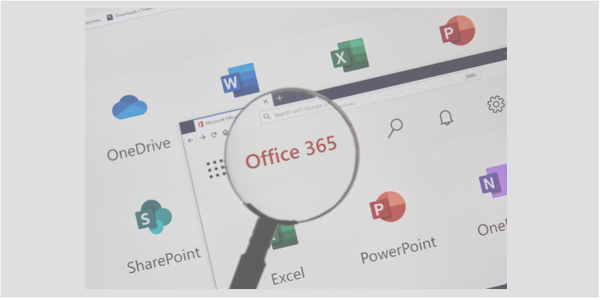 There is no doubt that the fact that the Office 365 migration is becoming a common-place phenomenon across most of the enterprises to stay relevant in the era where technological inroads are disrupting business. However, before doing the obvious, it is always prudent to know everything about this new technology suite and the readiness of your operational ecosystem to embrace the Office 365 integration.
Migration to a cloud architecture– An Office 365 setup chiefly enables storage and access of files in the cloud, which basically means hosting files offsite, over the internet, rather than your local desktop. With a robust security framework, the cloud hosting service, known as Windows SkyDrive allows access to files from any location and using any device.
Better security– Migration to cloud has understandably raised quite a few brows among sceptics with regard to information security. The recent instances of high-profile data breaches have furthered intensified the apprehensions. However, this did not deter from the Office 365 migration on a mass scale. The data stored in cloud in kept safe in the global data centers of Microsoft, where specialized teams dedicated towards data threat mitigation are assigned to predict, prevent, and inhibit any unauthorized access to data round the clock. Such a data security layer is an impossible task to be accomplished by an enterprise's in-house IT department. The Office 365 tool suite is equipped with native antivirus, anti-spam, and anti-malware. Exchange Online Protection (EOP) tracks all the data-related communications. Azure Rights Management enables assigning file-level access to individual users to ensure that only an authorized person with the right credentials is entitled for an access to confidential files.
System requirements for an Office 365 integration– In case you are a Windows operating system user, you will need the versions which are Windows 7, 8, 8.1, and 10, Windows server 2012 R2, 2012, Server 2016, or Windows Server 2008 R2. For Mac users, to run the Office 365 tool suite, you will require Mac OS* 10.10 or a later version.
You will require an updated version of website browsers such Microsoft Edge, Google Chrome, Safari, Internet Explorer, and Mozilla Firefox.

Your desktop will have to be equipped with a processor that operates at a speed of 1Ghz or faster, x86/x64-bit processor with SSE2 instruction set. A Mackintosh PC must be equipped with an Intel-made processor.

Your PC should have a 2GB RAM with 3GB of free disk space. A Mackintosh PC must have 4GB RAM with 6GB of free disk space.
Compatibility with previous versions– The existing customers who are already licensed to an on-premise version of Office have the flexibility of using the Office 365 tool suite and be benefitted with all the features that a cloud connectivity offers. An Office 365 set up synchronizes best with the Office 2016 but also adapts to other versions which as the Office 2013, and the Office 2011 version for Mac. At the cost of eschewed functionality, the Office 365 set up pairs with the older Office versions that are Office 2010 and Office 2007.
FastTrack Office 365 deployment– Microsoft has rolled out a free remote deployment services termed as FastTrack to aid the Office 365 setup and a faster operation of the same in a business ecosystem. The FastTrack deployment service is available to customers who have subscribed to over 50 licenses and an upward of 500 licenses. The range of Office 365 plans that are eligible for a FastTrack deployment assistance are Office 365 Business Essentials, Office 365 Business, Office 365 Enterprise E1, Office 365 Business Premium, Office 365 Enterprise E3, E4, E5, Office 365 ProPlus, all the US Government Office 365 plans, and Office 365 Education plans A3, A5. They will be provided with an additional technical support and software tools for a seamless migration of data to the cloud. The FastTrack guidance covers functions such as user adoption services, core onboarding, data migration, and service onboarding. It covers account set up functions for critical applications that are used on an everyday basis which are OneDrive for Business, Exchange Online, Skype for Business Online, SharePoint Online, Power BI, Microsoft Teams, Yammer Enterprise, Project Online, Microsoft StaffHub, and Office 365 ProPlus. However, it must be noted that, this service is provided remotely, and Microsoft is not obliged to send technical staff at customer's location for the Office 365 setup.
Subscription expenses and benefits– The Office 365 Small Business plan is a perfect fit for enterprises with 25 or users lesser than that with an annual fee of USD 60 per user. To avail the pay as go option, enterprises are charged a monthly fee of USD 6. Small Business Premium plan covers the desktop version of all the Office apps with an annual charge of USD 150 per user. For enterprises with over 25 users, Enterprise version plans are suitable that can be availed at a monthly fee of USD 8- 24 per user. Home Premium plan can be availed at a yearly fee of USD 99.99 and a monthly feed of USD 9.99. This plan supports the Office 365 integration to 5 desktops and MAC PCs and 5 mobile devices. Office 365 subscription plans offer features more than just applications. These subscription plans are combined with a storage capacity of 27 GB on SkyDrive, free website hosting services with tools that are applicable, and 60 minutes per month for landline calls on Skype.
Things to Look at While Partnering with a Consultant for an Office 365 Migration
Typically, a DIY Office 365 migration for an enterprise of 25 users is done in 5 phases that entails over 200 tasks which require an effort of 40 hours over a period of about weeks. This will require your in-house IT team to undergo specialized training to execute this task. Not only does it hint at a significant employee expense but has an underlying risk of an imperfect integration of the tool suite to an enterprise's operational ecosystem. This reinstates the importance of outsourcing the Office 365 migration task to specialized consultants. Here's a look at the parameters that an enterprise must factor in while partnering with a consultant:
Comprehensive understanding of the Office 365 tool suite– A consultant is expected to have an in-depth knowhow about the Office 365 tool suite. This knowhow must cover the integration and migration challenges and their simultaneous mitigation measures, it's features and how are those applicable for an enterprise's exiting infrastructure. There are instances where an Office 365 consultant tend to have the requisite knowledge about the technical infrastructure of the tool suite but lacks knowledge about the social and business features such as Office Groups, Yammer, and others.
Assistance with system configuration settings– This is extremely critical while streamlining accounts, user access and admin settings configurations, and establishing identity management. A migration consultant is expected to handle these settings with better accuracy and attention which is important to resume operations after the migration. Consultants assist in identifying users who should be entitled to admin access to and multi-factor authentication for all system accounts. This function involves establishing password requirements and SharePoint team sites configuration which helps to move the operation wheel post in an Office 365 setup. Any disruption in these functions will take a severe toll in productivity after the transition and add to the dissatisfaction of your customer base because of the production and operational downtimes. A consultant must conduct test runs of all the applications to ensure there functionality.
Post-service delivery support– The Office 365 tool suite is characterized with dynamic features which if not taken care of will hinder an optimal utilization of the product. This makes an ongoing guidance and support from a consultant imperative for enterprises. An Office 365 migration consultant is expected to create an association that goes beyond just the initial installation and help enterprises with ad-hoc queries to bring more value.
Deep data assessment- An in-depth data assessment is required for migrating enterprises to comprehend how then current amount of the enterprise-wide data will impact the type of Office 365 migration. An experienced consultant is expected to re-classify your data prior to migration to eliminate unwanted data from the system. Consultants can also delete data that pose the risk of increasing complexities in your Office 365 migration, thereby ensuring a seamless transition. This exercise ensures that the migration data is safe and is in the required structure for the destination place.
Benefits of Office 365 integration to business
Enhanced communication: Microsoft Office 365 integration helps users centralize communication services. This software allows you to hold online conferences and send emails to colleagues worldwide regardless of the time difference.
Security in the Cloud: Microsoft gives due importance to security. Hence, measures such as two-factor authentication, anti-malware, and threat detection are active. It prevents hackers from accessing confidential data transferred between organizations.
Easy accessibility: You can access your files on Office 365 from anywhere and any device with an internet connection. It makes remote work easy.
Auto upgrades: As part of the Office 365 migration support, the applications get updated regularly. It saves costs since you will not have to expend additional money on new software.
Centralized functions: The Microsoft Office 365 migration tool enables collaboration with tools like Sharepoint. Through SharePoint, users can share contacts, mailboxes, calendars, etc., in real-time. This way, nothing is missed, and business is in continuity.
Implementation checklist for Office 365
Thoroughly plan out the implementation of Office 365: Implement the move by getting everyone on board the migration process to ensure it is done smoothly without backlash. Understanding your currently existing IT environment and its variables such as network architecture, servers and components, etc., helps.
Prepare to move to the Cloud: Clean up the existing environment to ensure a smooth migration. You can do this by installing the Directory Synchronization Tool and activating SharePoint online for starters.
Finish the final steps of the migration checklist: Migrate essential content to Office 365. Perform the migration in steps, do not rush through it.
Activate post-migration plans: Ensure that all the employees are using Office 365. Using both older and newer systems can cause files to get damaged. Consider setting a cut-off date for the migration so that the entire organization is on board.
Who are We and Why are We a Leading Enterprise?
This article is authored by experts at FlatworldEDGE. We provide a spectrum of services that covers all the end-to-end needs in an Office 365 integration and post-Office 365 migration has earned us the badge of a trusted office 365 implementation partner. We have proven successful partnerships with enterprises by unlocking the capabilities of one of the most productive office suites by executing swift Office 365 migrations. We take care of tasks starting from evaluation, planning, execution to post-migration support services, to offer an end-to-end support experience to our clients. We have assisted in migrating legacy email system to office 365, transitioning from g suite to office 365, migration of google g suite to office 365, outlook migration to office 365, SharePoint migration to office 365, migrate exchange 2010 to office 365 etc. As an expert office 365 implementation partner, we have a proven expertise in hybrid migration office 365 and office 365 cloud migration.