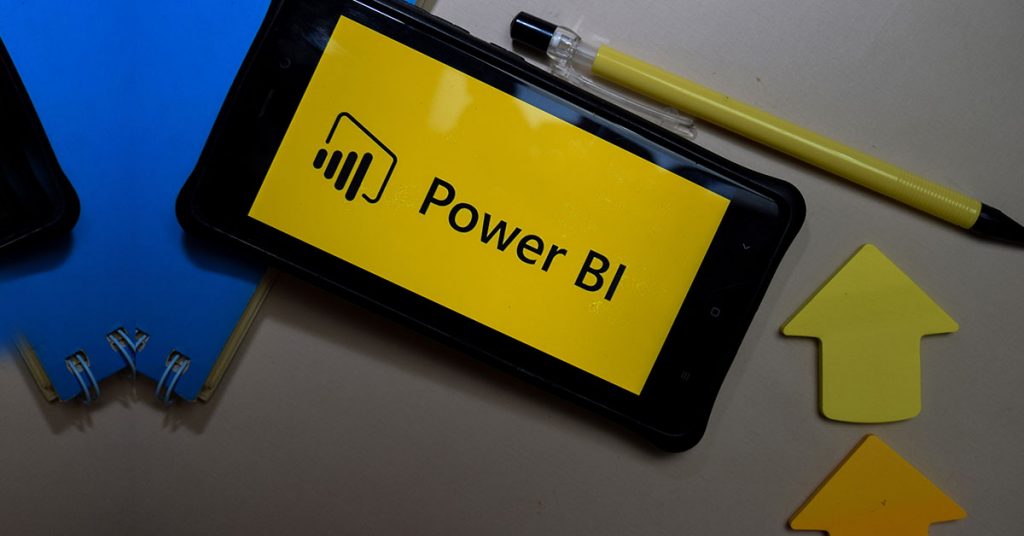 With the competitive market in every industry, the power of data analysis is limitless. For successful business solutions, you need to access and interpret data from various reports and act accordingly. Every organization can benefit from powerful business intelligence (BI) solutions. It helps them harness data to take actions to enhance efficiency. The mortgage industry, like every other business, can utilize Business Intelligence service providers to their benefit. The use of applications and mobile banking has allowed people the ease of applying for loans, which translates into high volume transaction analysis. BI solutions help lenders navigate this data and gauge various risks. This is where Microsoft's Power BI comes into action and can unable increased the efficiency of lender organizations.
Microsoft Power BI is a strong collaboration of various applications, software services, and data analytics that draw a connection between extracted data to give cogent insights with a visually immersive presentation. By leveraging Microsoft Power BI, lenders can render reports of their employees and clients to minimize risks and boost performance.
Salient Features of Power BI Solutions
Leveraging Microsoft's Power BI service providers can benefit a Mortgage institution in many ways. Let's look at some features that target some common challenges faced by lender organizations:
Real-Time Analytic Reports From 1,300 Fields For Confident Credit Risk Assessment
Lenders often get applications from mortgagors with zero to limited credit history, making it difficult to assess their profile. With its ability to draw data from various sources, Power BI service providers can enable you to get insightful data on an interactive and visually immersive dashboard to understand credit risk. It uses information gained from regular bill payments, cell phone application payments, and past bank transactions to invest their eligibility as first-time loan takers. Power BI presents data in easy-to-understand format for lenders to decide if the client is a good or bad credit default.
Creates Reports That Help Avoiding Fraudulent Schemes with Sensitive Labeling, End-To-End Encryption, and High-Security Surveillance
Lenders have to constantly screen to confirm the legitimacy of client business for granting loans and avoiding fraud. Power BI can automate the process of identifying fraudulent transactions with adept data analysis. It labels questionable and sensitive entries to draw attention and the data presented on the systemic dashboard allows the lender to figure out worrisome transactions. Lenders can catch a breath with the real-time access monitoring feature and feel empowered with easily understandable visual data to make an informed decision and dodge frauds.
Automation of Restrictions Based on Criteria and Early Predictions to Determine Compliance Risks
Mortgage institutions need to effectively manage compliance regulations of lending set by the government. Power BI's programming language allows lenders to create appropriate metrics to automate restrictions to avoid compliance breaches. Lenders can use it as a compliance barometer by plugging in measures to examine credit portfolios. Systematic data accruement and machine learning also allow lenders to fix compliance glitches before regulators make a note of them. Additionally, the dashboard is a single-podium data representation that allows lenders to monitor any compliance issues that might have occurred in the process.
Calibrates Institution Level Data Analytics to Set Your Organization Up for Success
Every employing organization needs measurable Key Performance Indicators to set and achieve goals. Power BI can analyze data generated by individual employees and the organization as a whole to serve as a meter of success and functionality. Mortgage institutions can track performances by creating personalized scorecards for every professional. Feed the Power BI with KPIs and receive contemporaneous insights that define the efficiency of mortgage personnel, client satisfaction, and various branches. Form a long-term goal and monitor performance benchmarks with data presented by Power BI. This way, Power BI translates individual performance into the performance of the entire organization.
Why Choose Us as Your Power BI Consultants:
There are many Power BI service providers that you can partner with to integrate Power BI solutions into your mortgage institution. However, lenders must remain choosy before seeking partners for Power BI consulting services.
Power BI's data analytics will be central to your decision-making; therefore, your Power BI consultants can affect your standing in the market. It is important to commission experienced consultants who can give you immersive dashboard services which makes understanding and acting upon data a piece of cake.
Hiring us as your Power BI consultants, you will leverage a team with comprehensive experience in installing Power BI for the mortgage and financial institutions. We seek to understand your requirements, goals, and needs, to equip you with the latest features of the tech. We also familiarize ourselves with your data infrastructure to build a Power BI application framework to meet your long-term and short-term goals.
Our Power BI experts will break down the data into digestible portions for you to sort and analyze. With a story-telling approach, our Power BI dashboard services will communicate detailed insights to give you a clear understanding of risks, client portfolios, and employee performance. We employ various BI reporting tools to present acquired data sets with graphs and statistics for a compelling digital narrative. It will allow you to make confident decisions to enhance the efficiency of your company.
Who We Are, and What Makes Us an expert?
Flatworld EDGE, a subsidiary of Flatworld Solutions, is an ISO-certified global company that offers outsourcing services to support technology needs and equip and enable businesses to build efficient products and services. As expert Power Bi service providers, we provide affordable solutions for data analysis with customizable dashboards. Our certified Power BI consultants support you with flexible and robust solutions. We are one of the world's fastest-growing technology firms, with thousands of clients and millions of dollars in client revenue.