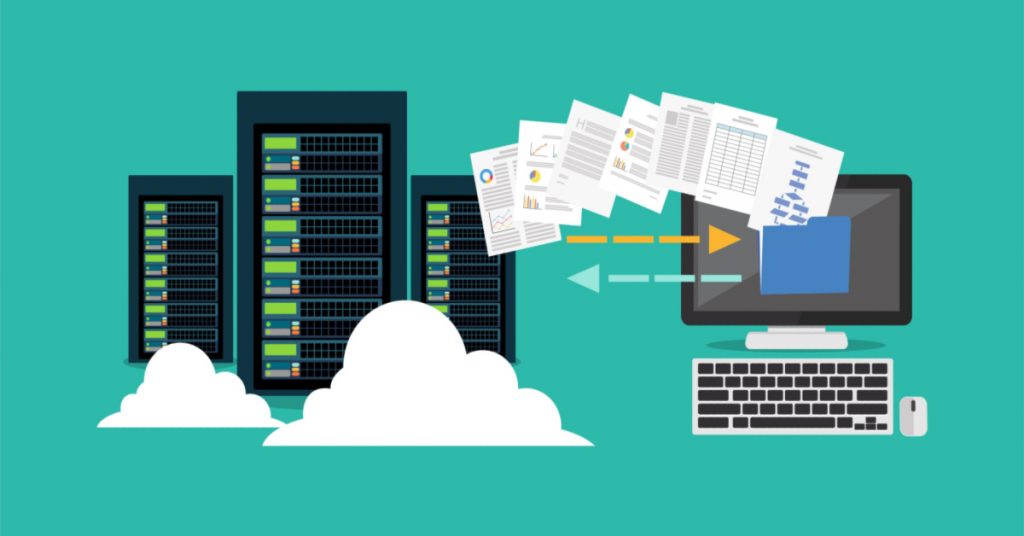 The Microsoft Office 365 tool suite is the steppingstone for organizations to the magical world of digitized operations. It brings innumerable benefits to organizations of all sizes. Such benefits include secure cloud storage, anytime file accessibility, automatic application updates, and enhanced and streamlined cross-team communications, to name a few.
However, it takes just a simple implementation error to turn such a beneficial tool into a nightmare. A poorly thought and mismanaged Microsoft Office 365 migration services roadmap results in serious troubles like data loss, service downtime, process delays, and operational expenses overshoot.
As an organization, you must take your time to consult with an expert to plan and organize your migration plan. On this note, here are the key factors that you must consider before committing yourself to Microsoft office 365 migration services.
Top 5 Factors To Consider Before Microsoft Office 365 Migration
Here's highlighting the top 5 factors that are extremely critical for organizations to consider before migrating to the Office 365 tool suite. It ensures that your operating system is fully compatible and ready to accommodate the Microsoft Office 365 tool suite.
Tools to Segregate and Sync Data
You may have hoards of cold data which you will not need in your operation. It becomes a burden on the cloud computing strength if you migrate all the hot data tiers along with cold data. It is humanly impossible to segregate dormant data from a huge repository of data.
Experts recommend that you leverage tools that discover all company-related data sources such as mailboxes, calendars, and others. The tools keep the data sources active that were identified by the stakeholders.
For data source synchronization such as email addresses, the tools will gather passwords and other related data from the source and transfer it to the migration tool. This automatically syncs all the segregated data to the Office 365 platform.
Ensure Infrastructure Compatibility
An in-depth evaluation of IT infrastructure compatibility with the Microsoft Office 365 platform will save you from a last-minute runaround to make changes in your migration and implementation roadmap. Here's enlisting the factors you must consider to determine your IT infrastructure compatibility with the Office 365 platform.
Check your network bandwidth to determine the number of client machines it can support within a given time.
Review your WiFi access and Internet plan. This will help you understand whether you need a backup connectivity plan.
Evaluate the on-premises hardware. This involves checking SSO, directory synchronisation, Exchange Hybrid environment, and others.
If you utilize mobile devices, you will have to ensure that those are compatible with a mobile device management system.
Determine the Current Email Solution
The most critical part of your migration strategy is determining the situation of your current email solution. Enlisting below the factors you must consider before leveraging Microsoft Office 365 migration solutions:
You must obtain access to your domain name system (DNS) records. This is important to establish your ownership of your email domain. It ensures that post-migration, all incoming emails are directed to your new mailbox.
Ensure that all the devices linked to your current email server are synced to the new cloud server after migration to the Microsoft Office 365 platform.
Post an email migration service, you must ensure that you set a complex password. Such a password should comprise characters in upper and lower cases and have numbers and symbols.
You must account for all the functions of your on-premise email such as personal storage files, autocomplete files, and others in your email migration service strategy.
Determine the Level of Security You Need
You must assess the level of security you will need based on the nature of information you plan to upload to the cloud.
The office 365 tool suite has different plans that offer multiple levels of security. For instance, the home license does not offer any embedded security features. Other plans like the Enterprise and Business licenses offer multiple security features such as Exchange Online Protection, Advanced Threat Protection (ATP), and others.
Ability to Connect with Third Party Applications
You may need third-party applications such as document management tools, CRMs in your operations. These tool requirements will be beyond the scope of tools offered by the Microsoft Office 365 platform.
Therefore, you must do an in-depth requirement analysis of all the third-party applications you will need based on your operational infrastructure. It is also important that you check whether those applications are compatible with the Office 365 license plan that you wish to procure.
Key Benefits of Outsourcing Office 365 Migration Support
The optimal usage of Office 365 tools is highly dependent on how you implement them. Therefore, depending on experts for an in-depth deployment analysis of Office 365 is a better option strategically than a DIY approach. An Office 365 migration consultant will create a customized plan that fixes all the factors that can come in the way of seamless Office 365 migration support.
On this note, here's enlisting the key benefits of outsourcing Microsoft office 365 migration services:
Ensure seamless migration of all the required data loads. This includes retaining data formats, relevant settings, and personalized transfers.
Eliminates the need to retrain resources to manage the Office 365 platform and stay at par with the regular platform updates.
Frees your IT resources that you can allocate for core business tasks such as product development, customer retention strategies, and the likes.
24/7 access to experts who have the required skills to resolve issues before and after migration. This makes your operations frictionless even on a new platform.
An expert office 365 migration consultant implements all the data security best practices while creating a migration plan. For instance, they create custom access rules to grant permission to certain datasets for users.
How We Assist You with Our Robust Microsoft Office 365 Migration Services
We undertake a white glove approach in our Microsoft office 365 migration services. This makes our services scalable to organizations that face pre-migration issues because of their operational or infrastructure ecosystems.
Our process starts with deploying an experienced Office 365 migration consultant. They conduct an in-depth analysis of your existing infrastructure. The consultant isolates systems and workloads that lay dormant and need to be migrated. He/she creates a list of processes and systems based on the priority that must be migrated to the Office 365 platform.
Post this, we create a detailed migration roadmap. This roadmap is done to move your on-premises data to the cloud platform without disrupting your current operations.
Our duty does not end here. We impart post-migration training and support to your users to help do an efficient utilization of the platform. We end our process by testing the tool suite's productivity within your operational environment.
Our robust Microsoft office 365 migration services have helped organizations overcome the initial transition challenges and witness the benefits of the office 365 tool suite.
For instance, we helped our client, who was a giant semiconductors manufacturer, realize cost efficiency and cross-country team collaboration over email servers with our Microsoft office 365 migration support. Our experts did a 10-year cost-benefit analysis. The analysis determined 4x cost savings by using the Office 365 tool suite than the client's legacy software platform. We deployed a set of both on-premises and cloud email and calendaring servers. This helped our client witness seamless cross-country collaboration of teams. It also helped the IT team with a convenient email administration point.
In another instance, our experts assisted our client, a leading ed-tech, migrate G-suite to the Office 365 tool suite. Our client's objective was to boost storage space without overshooting its IT budget. We took not more than three weeks to create and implement an all-around migration plan. Our experts had successfully migrated all the employee mailboxes from G Suite to Office 365. Upon our client's request, we also migrated all the files, folders, and documents to individual OneDrive accounts.
Who We Are and Why Are We Considered as An Industry Authority?
This article is authored by experts at Flatworld Edge, a Tier 1 Microsoft Office 365 Partner. Our scopes of services include pre-migration activities, consulting services, licensing and tenant setup, and others.