Businesses need to continuously collect and analyze data they generate to get insights into critical aspects of the market and their performance. This is an uphill task and is accompanied with its own set of challenges. To help overcome these data challenges, businesses are in need of modern and innovative intelligence tools that can transform the way they present and use data. According to a study by Forbes, 62% of businesses believed that business intelligence is essential in the current business environment.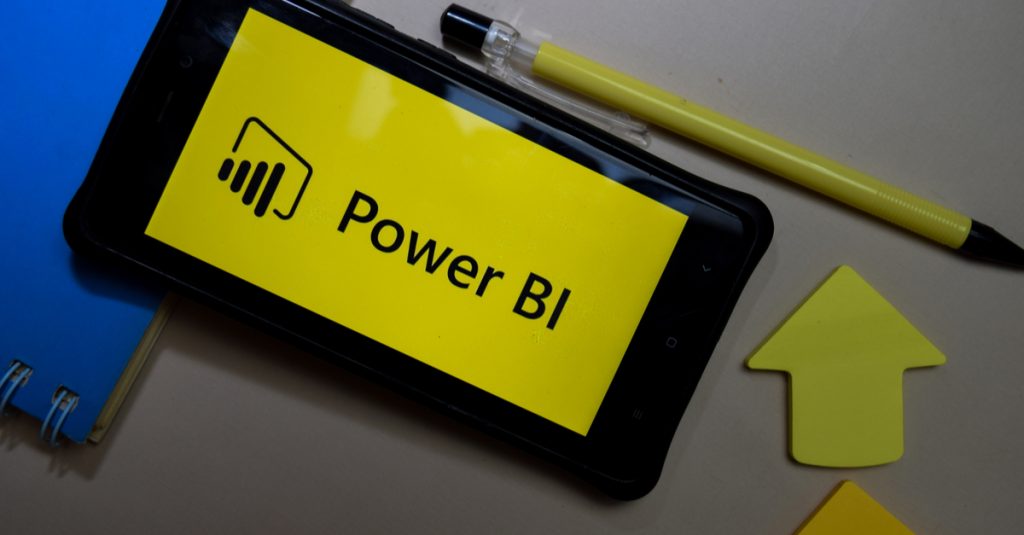 Here's where emerging technologies like Microsoft's Power BI come into the picture. It empowers businesses to determine and understand business trends in an innovative way. The integrated solutions provided by Power BI ensure that large databases are actually put to use with the help of deeper understanding of data, complex data analytics and better representation. It enables businesses to make intelligent data-driven decisions, thereby progressing miles ahead of Excel.
Let's take a deeper look into why organisations should switch from Excel reporting to Power BI.
Accessing and Storing Large Amounts of Data
Viewing, analyzing, and visualizing copious amounts of data is the need of the hour. Analyzing and reporting such large quantities of data on Excel has always been challenging since it offers limited support when data sources are different and many. With Microsoft's Power BI, that is not the case. Using powerful compression algorithms, Power BI can now help you import, store, connect and analyze data within the same file. This significant feature, powered by drill down tools allows you to dig deep into miniscule levels in the same file without having to cut down large data sets for a macro-level view. Compared to Excel, Power BI also comes with upgrades that let you modify files by adding relationships within different tables and adding new data sets. These features ensure great flexibility when linking data sets together. The distinguishing feature is that it performs automatic data refreshes when linking data sets.
Analyze Data Trends With Ease
To be able to get time series comparisons on Excel files, it usually takes multiple hours and many macros. However, when time is of the essence and efficiency is your goal, that cannot work. Power BI makes it exceptionally easy to assess trends with its built-in time intelligence features. Within a matter of seconds, you can view large amounts of data that can be classified by various dimensions such as characteristics and time. It features a range of analytical tools like Data Analysis Expression that provide trend analysis such as MTD, QTD and YTD. With such detailed analysis, it is simpler and more effective to spot trends.
Enhanced UX
Making an Excel spreadsheet look aesthetic and readable and trying to achieve a visual appeal has been challenging since its inception. Therefore, Excel has never been popular with its users for visually appealing data representation. Power BI on the other hand shows you how truly simple it is to make reports aesthetically neat with the help of intuitive UX abilities. Features like drag-and-drop functionality, convenient resizing and consistent branding make Power BI the better choice for maintaining brand guidelines. It allows you to build branding themes and use them in a time-effective way by conveniently importing them while creating graphs and charts.
Exceptional Cloud-Based Features and Visualization Functions
One of the most significant differences between Excel and Power BI is in the way you can share large data sets that you have collected and analysed. With Excel, there are limited options like emailing a large file or saving it on shared drives. A significant upgrade in Power BI is the Power BI Service, a cloud-based service hosted by Microsoft. It has transformed the way you can share data by publishing your work directly to the cloud. It also automates the refresh of underlying data. Power BI Service offers more visualization functions such as Personalised Dashboards, Alerts, Quick insights, and natural language query. Visualizations from different reports can be hosted on personalized dashboards, allowing them to be customized in layouts to provide valuable insights. These dashboards provide 360-egree view of datasets and reports. You can set up email alerts on KPIs to track and monitor specific data traits. The Power BI Service also runs algorithms that give quick insights and analysis straight from your data set.
Amplified Data Security Features
When it comes to data security, Excel provides you limited options like restricting access to a file, worksheets, or a workbook, providing read-only access etc. It lacks a vigorous in-built security control. Unlike Excel, Power BI offers detailed security controls like role-based authentication, row-level security, risk mitigation and cloud-based security provisions. With the help of features like row-level security, you can provide users access to data that is only relevant to them. This ensures confidentiality when files are circulated among many users. You can easily manage roles and create functions for various teams.
How We Help You With Our Extensive Power BI Implementation Services?

As experienced providers of Power BI services, we assist businesses in leveraging data sets from various sources. Through our Power BI consulting services, we help businesses make smart data-driven decisions. Using Power BI, we help you gain insight into your business, curate key content like reports and dashboards, standardize KPIs and get an all-round view of critical business metrics. We ensure data integration from various sources and an uninterrupted data flow.
Our end-to-end Power BI offerings includes planning and configuring to study your data infrastructure, integrating with data sources, data preparation for Power BI, developing role-based customized dashboards, calculations and measure for data sets and training and support to realize full potential
Over the years, we have handled several critical projects each of which has helped us hone our expertise. For instance, we have guided one of our clients in the media industry through the process of re-organizing their manufacturing process to achieve increased output and decreased turnaround time. With live data monitoring, we assisted them in transforming their workflow to analyze KPIs and goals in real time.
From manufacturing, healthcare, automotive, telecom and media to hospitality, our Power BI services have helped diverse industries to overcome data challenges.
Who We Are and What Makes Us an Expert?
This article is brought to you by Flatworld Edge, a leading provider of Power BI consulting services. As a certified Microsoft partner, we have proven expertise in Power BI outsourcing. We adhere to best practices to integrate solutions into your organization's process and workflows. Through cost-effective solutions and flexible engagement models we deliver high quality advanced visualizations in Power BI.