Office 365 migration is imperative for organizations that want to stay competitive and keep productivity at its highest levels in this day and age. Whether you have 2,000 mailboxes that you need to be migrated or only 150, the migration partner you choose will ultimately decide how smooth your migration process is. Now there are plenty of factors that you should consider before choosing the right Office 365 migration partner. From having an in-depth understanding of your business to providing timeline management and having plenty of training experience, the list is endless. However, we have condensed it down to the 8 most critical factors you need to consider before choosing the right partner for your migration. Let's explore both the primary and secondary factors you should definitely consider before you partner with a particular Office 365 migration partner. 
Primary Factors to Consider When You Choose an Office 365 Migration Partner
In-Depth Understanding of Your Business
One of the factors that you should consider before settling for an Office 365 migration partner is whether the partner understands your business and users and what you need to achieve with Office 365. This is of critical importance because an e-commerce business will have very different migration requirements than an outsourcing business and so it is imperative that they understand the difference before signing on. They also need to know your business objectives through and through, whether that be productivity or profits, so that they can better cater to your needs during the migration process. Also, by having a clearer understanding of how your employees will use the new technology, they will be able to recommend different migration strategies.
A third-party Office 365 migration partner that is experienced in their field will know that understanding your business will help them choose the right migration strategy. For example, if they choose staged migration over cutover migration, then they are aware that your business does not require email migration immediately. They would also be aware that your users need continual access to email so any downtime would not be well received. Ensuring that the partner does their homework and conducts in-depth research into your requirements is critical for a successful Office 365 migration.
Assist You with Configuration Settings
When you decide to get the help of a partner for Office 365 setup and migration you should look into getting assistance with configuration setting as well. This is especially important when you are looking to synching accounts, configuring user access, establishing admin settings, and conducting identity management. Before you even decide to pick a partner you should establish whether you will need assistance with configurations or that your in-house team will be able to pull it off on their own. A migration partner could come in useful at this time as settings need to be handled with great accuracy and attention to detail is required to make sure nothing is overlooked or setup incorrectly.
You will also need to establish which users to grant admin access to and set up multi-factor authentication for all accounts in the system. Setting up password requirements and configuring SharePoint team sites are also important as without them you are not getting the most value out of your migration. The transition will require Office 365 email encryption setup and will need you to synch the proper user accounts and configure all settings so that every program functions as it should. For example, if you forget to configure the mail exchange record to point to Office 365, you will suffer from email service disruptions and problems with communications long term.
These disruptions can result in lost productivity, fewer sales making it into the pipeline, and increased levels of customer frustration with your inefficient processes and systems. To ensure that all your programs are running as they should, conduct test runs for every application. See to it that your office 365 integration and migration partner will help you with configuration settings as without it your business will not be able to function properly.
 Provide a Deep Assessment of Your Data
In the current Office 365 migration market, different partners will offer different services with varying levels of data assessments involved. When you take on exchange migration to Office 365, the partners you should go with will provide in-depth data analysis. Only migration services partners with many years of experience under their belt will offer a deep assessment of your data. You need this service because you need to understand how the data you currently have will affect the type of migration you can safely carry out.
Truly experienced partners will even go to the extent of restructuring and classifying your data before the migration so as to eliminate data from the system that you may not need. They may even isolate and get rid off data that will increase the complexity of your Office 365 migration so as to ensure a seamless transition. By carrying out this important task the migration partner is helping you ensure that your migration data is secure and properly structured for the destination environment.
Grant Your Business Post-Migration Support
Any migration partner that is worth their salt will provide post-migration support at no extra cost to you. Those partners with deep migration experience will make sure that they provide documentation to help your post-migration process. By providing supporting documentation, your users can more easily figure out how to use the new features available to them and make the most of their functionalities. The right Office 365 migration partner will also give you access to a dedicated support center so that you can resolve any issues that you might encounter.
This support center will automatically investigate and escalate any issues that your organization might need help with whether that be security or additional licensing. Other post-migration issues could include improper email device redirection, lack of email plugins, or poor synchronization of your mailbox calendar and folders. It is critical that you only enlist the help of a partner that is willing to provide post-migration support as that can be quite costly if left for you to figure out on your own.
Provide Timeline Management
Timeline management is critical for when you migrate email to Office 365. You need to have a definitive plan as to when your office will be fully migrated to Office 365. This planning is critical because you need to ensure that you complete all the necessary requirements before the big move. That way you will have a smooth transition. Just like any other migration plan, you should have a checklist with clearly outlined deadlines for when you expect certain tasks to be completed. That way you will give yourself the best chances of a successful Office 365 migration. While it is important that you complete the project in as little time as possible, it is more important that you do not rush the process.
The smallest mistakes can lead to the most disastrous of problems so it is imperative that you take your time to get it right. This means allowing the timeline to include weeks or months, not just days. A well-developed migration process should allocate time for sufficient preparation, cost budgeting, anticipating issues, preventing challenges, as well as prepping staff to deal with post-migration incidents. When planning your migration timeline, your research should also identify the necessary steps for a successful migration and the order in which to carry out the tasks both during and post-migration.
Because there are a few migration options to choose from, you can decide that you want to move everything all at once or carry out a staged migration that allows you to continue to move resources over a longer stretch of time. It is critical that you dedicate a considerable portion of your planning to going over the timeline for your Office 365 migration project. That way you can ensure that the process is completed when you need it to be so that you don't miss out on significant opportunities that could arise around the same time.
Have Multiple Office 365 Migration Types Available
When choosing the right partner to help you with Microsoft Office 365 support and migration assistance you need to ensure that they have all the types of migration available to you. This is because every type of migration will involve different timeframes, budgets, volumes of data, and technical requirements. It is critical that they offer all migration types from hybrid and IMAP migration to cutover and staged migration. The type of migration you will end up going with will depend on a number of factors starting with how much data you need to migrate.
Once you figure that out you will also need to figure out how much time you have available to complete the migration process in. You will also need to determine which existing email systems you are using and whether they are compatible with the type of migration you would like to conduct. Your migration budget will also be critical in determining which migration option is available to you. Finally, the version of Exchange Server that you are currently using will also establish which Office 365 migration options are available to you.
Secondary Factors to Consider When You Choose an Office 365 Migration Partner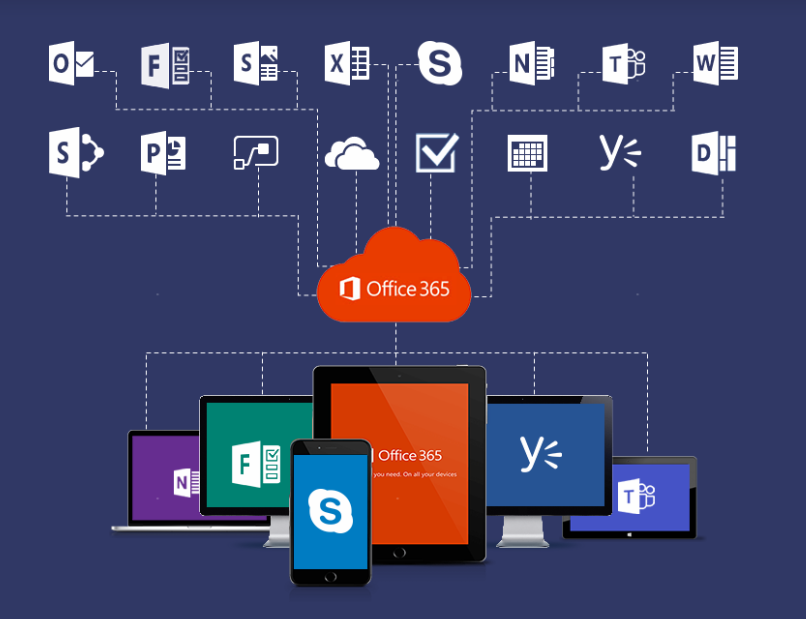 1. Provide Adequate Training Experience
Another factor that you should consider before choosing a partner to perform Office 365 migration services is whether they offer training to users. If a partner offers to provide Office 365 training at no extra cost to you, you can rest assured that your users will be getting the full productivity benefits from Office 365. By providing training, the partner is making sure that all users have in-depth knowledge of what they can accomplish with the new features that are now available to them. While there are hundreds, if not thousands, of Office 365 migration partners in the market, not all of them will offer training. It is best that you look for a partner that realizes the importance of getting new users well acquainted with new resources. With adequate training, you can ensure mass adoption will occur, thus making your migration a successful business move for your organization.
Determine Whether the Costs Involved Is Reasonable
One of the biggest factors that most organizations look at when finding an Office 365 migration partner is the cost to the company. Although this is important because you have to be able to afford their services, choosing the most cost-effective partner is hardly ever the best option. When looking for a partner, try to figure out how much value their services will bring your organization long term. If Office 365 migration will help make you more competitive and technologically advanced in your operations, then the price you have to pay should never be the most important criteria to assess. It is often a good idea to look at the value the service will provide by the kind of productivity you will enjoy once the solution is implemented.
If having email in the cloud will boost your productivity and help your users access their mailboxes with greater ease, this can be a game-changer from how you have operated in the past. When it comes down to it you need to figure out the budget that you have available for Office 365 migration services and whether it will include post-migration assistance as well. It is not a good idea to skimp on the cost of Office 365 migration services because you need experts to handle the smallest technical difficulties. When you work with professionals in their field of expertise you are ensuring that your organization will not suffer from service disruptions and poor configuration settings that may lead to business losses long term.
As more and more companies look to Office 365 migration partners to help them move to the cloud, it is only becoming more and more complex to separate the good service providers from the great. To ensure that you are not betting on the wrong horse, we have compiled a list of 8 factors that you must look at to assess whether you are partnering with the right Office 365 migration partner. If the partner you are considering does not have effective timeline management in place and does not conduct an in-depth assessment of your data, you are easily falling for a rookie partner. On the other hand, if they provide post-migration support and assist you with configuration settings at no extra cost, you might just be playing with the best in the league. Simply go through our list to safely determine which partner you should be working with if you want to benefit from zero service disruptions and optimal productivity.
Benefits of Outsourcing Office 365 Migration Services
Migrating to Office 365 on an enterprise level is a complex process and can pose a lot of risks. To reduce these risks and navigate the migration process smoothly, the support of experienced IT migration service providers who have a detailed understanding of migration targets is vital. Outsourcing Office 365 migration services can bring about a lot of benefits such as:
Optimizing IT infrastructure to achieve efficiency – Microsoft Office 365 migration services offer value-added services that will help you reallocate the load of IT departments to other critical issues. Leveraging the expertise of specialists that service providers offer ensures efficient allocation of resources.
Facilitated maintenance and support – During the migration process, business support and continuity is of paramount importance. Outsourced service providers allot dedicated teams of technical specialists who provide 24/7 support Continual maintenance and support are integral to help optimize your migration process.
Post-implementation support – Office 365 migration service providers will help in navigating your employees through the adoption process. Training sessions and hands-on recommendations can help users achieve better collaboration and process management.
Compliance requirements – Compliance with enterprise policies, industry practices and Microsoft's best practices can be assured with the help of migration services from experts.
Custom solutions – The need to reset and align current solutions with cloud-based environments can be met with the help of migration services. Migration services offer customized and integrated solutions to adapt to cloud-based platforms.
Cost Efficiencies – Migration services will ensure that you don't have to invest in added IT infrastructure and staff to achieve a successful migration process.
Who We Are and Why Our Expertise Matters?
This article is brought to you by FlatworldEDGE, an IT infrastructure solutions provider that specializes in infrastructure management, mobile app development, software testing services, and custom software development. With over 10 years of experience in our industry, we have deep expertise in optimizing the use of these diverse technologies to help our clients capture new business opportunities. We have also specialized in Office 365 migration services by executing such migrations in a very short period of time through incorporating extensive planning in its early stages. Our clients trust us to develop highly effective and innovative solutions that will continue to help them drive their business forward.