In early 2000s, I recall working in a company, which relied on software that remained untouched for years. The company wasn't to blame, as it was a standard practice, because replacing the large, all-encompassing legacy systems meant crippling the business for a brief time period. As a result, any request for an application with the IT was put in a queue, along with other critical requests. Till then, we were left to do with an application that was no longer supported by its developer.  This left us exposed to heightened security risks.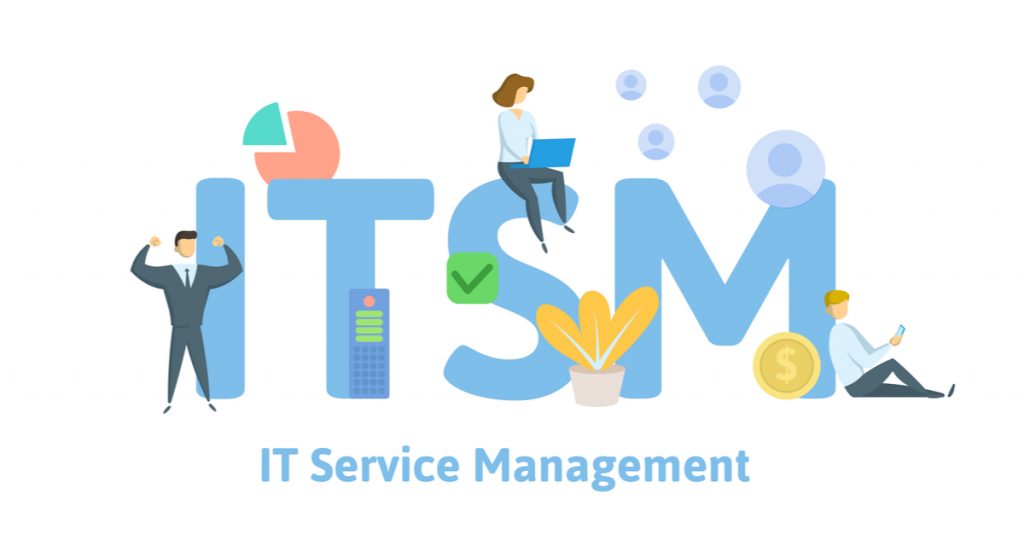 Cutting back to 2021! ServiceNow offers an improved solution to business problems like these. It's a platform that allows no/low code development so that you can build or prototype your own applications (apps) without writing a line of code. What this means is that with low amount of configuration you can develop tailored applications to handle simple aspects for your business.
Be it tracking the status of customer complaints; automate simple customer service tasks such as response to customer complaints, automate tasks managed with email and spreadsheets or build simple service management tools such as a service request form or a service request status tracker to manage disparate IT systems, this built to manage platform helps you to build everything as a service.
What's more, your IT can validate the new apps without having to spend a lot of time or money.
Forrester Study – ServiceNow technology is not a budget-killing investment. It just takes nine months for an average ServiceNow consumer to break even
Benefits Offered by ServiceNow
In today's digital age, we know that companies must be highly adaptable; business services like marketing or HR which we all thought were the not-so-important elements of a business previously, are now seen by most people as the business itself! ServiceNow does an excellent job of helping enterprises to adapt and undergo a transformation. Talk about the frog that becomes a prince!
Here we will talk about how ServiceNow benefits the manufacturing and IT industries, as well as a couple of others; but first, let's take a quick look at the generic benefits this tool offers.
Integrates all your automation tools
Gets you more revenues from the money you invest
Increases overall productivity
Automate and consolidate business processes
Helps you put a big smile on the faces of your customers (that's how much better your service delivery is going to be!)
Wow, that's a whole lot of goodies from one software solution! Well, that's ServiceNow for you; you can easily understand why this tool is a hot favorite among CEOs; after all, they are the most concerned about increasing the bottom line in their organizations.
Forbes named ServiceNow as the most creative brand In the year 2018.
Alright, so we took a sneak peek at the benefits offered by this powerful software solution, but let's delve a tad deeper, and see in detail, how it helps certain specific industries. Industries like hospitality, manufacturing, IT, banking and finance, telecom and healthcare have found this tool to be especially useful.
ServiceNow for the Manufacturing Industry
Let's see how ServiceNow impacts the manufacturing industry first. If you're in the business of manufacturing, you know better than us, just how much your industry has transformed. A lot of innovative technology has come in, and of course many processes are now automated. After all this has allowed industry leaders like you to fast-track the entire process, from designing the product, to manufacturing it, to delivering it to your customers. Several manufacturers have also brought in automation and technology into internal processes and are now able to manage them way more efficiently than before.
To be successful in these times, a company needs to deliver great customer service, which they can do through automation, and by ensuring that employees know what they are talking about and doing. In your years of experience, you surely must have realized the importance of providing inventory updates to your systems across your numerous locations; improving IT service management, simplifying business reporting, and ensuring it happens in real time; and about automating the hiring and firing process of staff whether full time or part time – well, this is where ServiceNow comes in, because it helps you do all of this, and of course, a whole lot more.
Forrester Research – ServiceNow helps Automate High Volume Complex Workflows in 50% the Time and 30% the costs of the closest alternative.
The best part about ServiceNow is that its tools can be fully customized so that it serves your business needs completely. It can streamline all your business processes, connecting every department – be it HR, Sales, Procurement, Shop Floor, Finance, and everything else in between – in one single platform that is absolutely user friendly.
Those in the manufacturing industry understand the importance of workflows; they always must look at the big picture. If you're a manufacturer, you know how every cog in the wheel of manufacturing, from suppliers of raw materials, to transporters, to workers in the production line are equally important. Unless all these people do their work well, your business goals cannot be achieved, and you know it best!
What ServiceNow does is it ensures that not only does everything go like clockwork, it also provides a solid base for the flow of goods, ideas, and information, and on top of it, it does this impeccably, and effortlessly. To see this more clearly, let's take an example: Fujitsu, manufacturers of IT products, tell us that thanks to ServiceNow, they were able to service customer demands in a dynamic marketplace, and to transform in such a way that all their service disciplines were able to provide service very efficiently.
ServiceNow also helps organizations like yours to adhere to regulatory compliance, manage cashflows better, help in quicker and better decision making, and generally grow your business.
How is ServiceNow able to do all of this, you may ask. Well, the reason is that it uses a single interface, data model and code base, and this means you, the manufacturer, can have just one system for your records. Every department and employee in your company can make use of this single system to form and deliver service consistently.
As you're aware, to have optimized workflows, your systems can't afford to have any friction – it just slows down your service. ServiceNow helps you to keep that friction out for good, so that you can always wow your customers with great service.
ServiceNow for IT
Now if you run an IT company, it is quite likely that you already do have an IT service management system in place. But is it up to the mark, and able to handle your increased or changed workload properly? As an IT specialize, who better than you to understand the hair-pulling frustration that comes with having outdated software! It's a liability too, is it not? Moving to a new one is often put off – even by experienced IT professionals, because, Oh, the disruption and downtime… that won't do at all! Also – well, a known devil is better than an unknown. These are not reasons, but excuses! Well, we'll tell you a few secrets that will make you do away with those excuses. So, let's check out why it would be an innovative idea to migrate to a modern IT service management tool like ServiceNow.
You can visualize your IT service issues and the available solutions in a much better manner
You can easily automate service tasks that are routine and repetitive, and divert your staff to tackle bigger problems
It helps to ensure that your IT capabilities are always in tune with what your organization requires at each given time, thanks to the continuous process of improvement.
Well, when you combine all of these, you have IT ops that are more responsive and streamlined; less expense, lower downtime, and a super-efficient IT team that is more than just a lowly troubleshooter.
Forrester Report – ServiceNow allowed IT Productivity to Improve by 20% by Automating Routine Tasks
IT professionals like you are only painfully aware of the fact how much can go wrong with complex systems; the more number of users, apps, server, and devices, the much greater the chances! As IT experts have reiterated, it's really, important that you know exactly what's going on in the organization, and where. In a large organization with numerous departments, your IT staff are not there to be lookouts who bring out their guns when they see intruders; no sir. They need eyes and ears all over the company, so that they are fully aware of everything that's happening and can run through their full armory with a range of solutions, and check to see the best fit.
The Event Management Dashboard of ServiceNow provides a sole source of display of everything in the company that is within the IT department scanner. This allows it to give easy access to a load of solutions, whether they are semi-automated, or fully automated fixes, or simply precise reports that help the IT team to do their jobs more effectively.
Combine all of this together, and what do you have? A very streamlined, smooth IT operation; that makes this platform simply a class apart from the previous tools.
ServiceNow is like play dough; it is so incredibly flexible and versatile, that it can adapt to almost any situation, and help your business to grow. Thanks to inbuilt tools for application, workflows, approvals and notifications that can be used to noob developers, apps can be created simply with a few clicks and drags of the mouse. This is a platform you can use to create new apps that branch off from your primary business idea, and spread outwards, helping you tap into new markets. That's one of the coolest features of ServiceNow.
With its inbuilt reporting feature, ServiceNow can help IT professionals tackle problems and resolve them remotely. Incidents can be instantly logged so that service providers can tackle requests and are not in danger or breaching service agreements. When you work more efficiently and proactively, you're going to have far fewer grumpy customers, and many more happy ones.
Of course, you'll also save a lot on expense, that's not going to hurt!
ServiceNow for Healthcare
All of us have gone to a clinic or hospital at some time or other – and isn't it frustrating when the reception desk staff take ages to print out simple forms and bills? Oh well – it's not their fault; blame it on the outdated system! Inefficient IT service can not only have a negative impact on the healthcare, it can leave the patient feeling very cross and maybe increase their blood pressure!
In any healthcare system, if the IT system and services are not efficient and smooth, not only does patient care and clinical asset management suffer, it can even compromise patient data – and that is anybody's worst nightmare. I mean, I don't want any random person to know my weight or triglyceride levels! So, when there is no reliable solution available, the healthcare provider/hospital may even fail to keep up with patient standards and regulations. But ta-da -! Enter ServiceNow, and you can sweep those problems under the carpet. Let's see how and why:
ServiceNow has much better ammo that will keep wannabe hackers away; even if they venture nearby, the software will spot them right off, and make sure they are dealt with in a fitting manner
As for any industry, ServiceNow helps to reduce expenditure in healthcare as well, by avoiding wasteful processes and time delays. There is quicker response and higher productivity. This of course means, patients get better care – and the outcomes are likely to be much more improved than before.
Improved HR services benefit all employees, and this ultimately trickles down to the customer – in this case, the patients (which could be me or you some time). Unlike in earlier times, patients today demand improved service; which makes it more essential that hospitals and healthcare professionals provide it.
So, this means that simply by implementing the ServiceNow platform and improving their IT system, a hospital can go one step further to ensure better health outcomes for patients while bringing down their costs – nothing says win-win more!
Similarly, in several other industries, organizations are succeeding in reducing expenses, improving employee performance, and laughing all the way to the bank – because eventually, that is the reason you do business. To earn good revenues, grow, and expand. But the competition out there is brutal – so you need to take advantage of everything that will help you beat that competition back. ServiceNow is a powerful software solution that can help you do just that.
ITSM for Financial Services
To continuously be competitive in this cut-throat sector, you need to provide top-notch services. It means that you need to evolve, improve and innovate constantly. But is it possible while you are being hindered with new mandates and regulations? Yes, it is! It does sound brutal, but it isn't.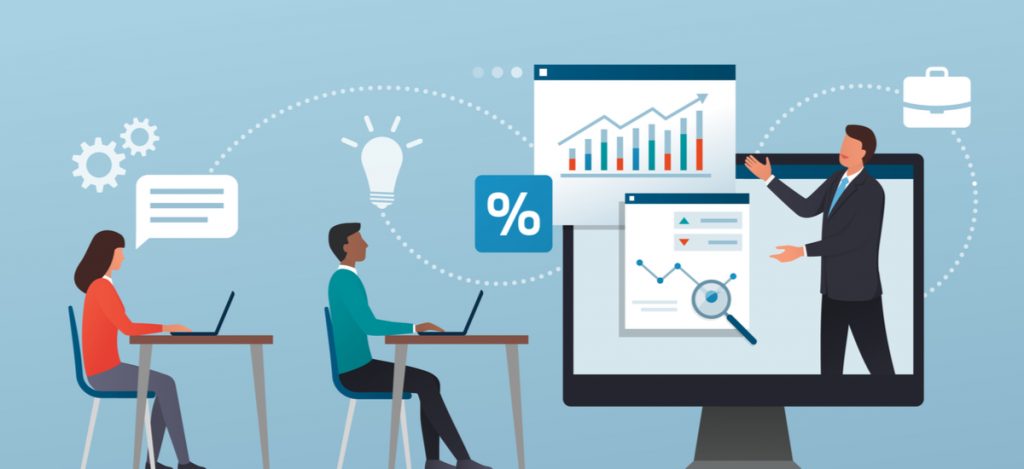 The world of finance changes sporadically posing new micro and macro challenges. These organizations need unwavering service management with upgraded customer experiences.
Digitize and automate the customer service journey with workflow builders along with flexible integrations paired with best practices. With ServiceNow ITSM, organizations can create processes that empower their stakeholders to resolve issues quickly.
Additionally ServiceNow ITSM for financial services ensure lower manual intervention, raising accuracy levels like never before. It improves the final user experience with tailored self-service portals that furnish automated tasks, rendering higher user control.
ServiceNow ITSM also assists financial organizations to avoid security risks and resolve breaches at the earliest.
ITSM for Retail
The retail industry is prone to disruptions in technology and processes any time. Since it is a very fast-paced industry, expectations are always high. ServiceNow ITSM for the retail sector allows businesses to streamline their offerings and deliver the best customer experiences. Here are some of the benefits of ServiceNow ITSM services for the retail industry:
It allows businesses to adapt quickly to latest trends and generate insights.
It can help you stay updated and be proactive.
It provides employees and staff with smart self-service portals to resolve problems
Who We Are and What Makes Us an Expert
Flatworld EDGE is an ISO-certified company providing IT solutions to businesses for over ten years. One of the services we specialize in is ServiceNow ITSM. We have vast experience in leveraging ServiceNow to enable companies manage access and availability of services, fulfill service requests etc. Contact us now to know more about our services.