ServiceNow is a Software as a Service (SaaS) platform that is growing at an exponential rate. The platform helps you create custom applications and manage processes on a unified platform. It serves as a unified platform where all the data has the same structure and framework. The benefits of working on a single platform are immense.
Around the world, industry giants like Google, GE, Deutsche Bank, and Siemens are already reaping the benefits of ServiceNow. Whether it is about application development, business management, or human resources, ServiceNow is a one-stop solution. In this article, we show how you can get impactful workflows with the help of ServiceNow.
ServiceNow And Automation: An Introduction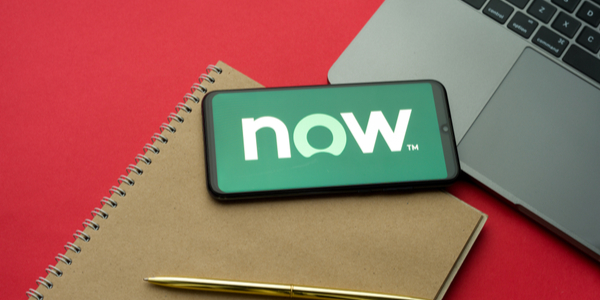 When it comes to business process automation, ServiceNow is miles ahead as a reliable platform. Users can expect an improvement in business workflow and production through a set of connected applications. ServiceNow offers unmatched solutions, making it a key technology to improve business operations.
ServiceNow offers excellent ease of implementation and integration with other applications in your organization. When you partner with a reliable ServiceNow solutions provider, you can sit back and get rid of all the implementation worries. It doesn't matter if you have operations spread across different locations. The benefits offered by ServiceNow are far and wide. You can have a common platform where all teams across the locations have the same processes and applications.
Benefits of ServiceNow for smart workflow
Here is a detailed overview of the various benefits of ServiceNow for a better workflow.
According to Forrester Research, 77% of customers say that valuing their time is the most important thing a company can do to provide them with good online customer service. If you want to improve your business offerings, it is essential to understand what things worked for you in the past. Business metrics generated through personalized reports can help you in this case. However, it will be a time-consuming affair and impact the productivity of your resources. If you have a lean request processing mechanism, your employees will have to spend time waiting for the reports to get generated.
This is where ServiceNow and its automation tools come into the picture. You can automate the entire report generation process and also define performance analytics to get the desired information. You will be able to identify issues much faster, mitigate them, and experience an increased satisfaction among your internal staff and customers.
Integration with business tools
ServiceNow offers unmatched support for various business functions like human resources. The unified platform of ServiceNow brings all tools and applications like Salesforce, Jira, and Docusign at one place. There is no need for your employees to learn about separate applications for separate needs.
With the help of ServiceNow, you can get a full spectrum of cross-enterprise automation tools that offer complete integration and customization capabilities. You can simplify operations through a unified platform for various business functions like performance analytics, HR service delivery, and IT operations management. ServiceNow also offers the benefits of the cloud platform.

With the help of ServiceNow, you can overcome problems like waiting for too long to receive approvals and responses. You will prevent productivity of your team members getting affected. Your employees will not spend more time doing tasks that do not meet the business objectives. You will ultimately start delivering better, leading to improved customer satisfaction.
With the help of workflow automation tools of ServiceNow, you can streamline processes to eradicate delays. You can also automate processes like placing requests and giving approvals. It will help reduce the response time so work can move ahead quickly along with the client deliveries. Your staff will also be able to work productively.
With the automation of time-consuming tasks, you can also reduce the scope of errors. You can detect and prevent problems before they impact your clients. Your employees will not have to spend their time working on rectifying errors manually.
Return on investments (ROI) is critical to get the maximum benefits out of a business solution. ServiceNow is a solution that helps you overcome issues like excessive implementation time, frequent errors, and long waiting periods to get resolved. When you invest in ServiceNow, you will get simplified solutions that help save time. It is also easy to use for all the members of your organization.
ServiceNow has an integrated system that lets you automate your business processes. You can also expect to receive analytical data and regular updates to help you sail through your business processes. These holistic solutions are much better than using multiple business solutions that can increase the complexities.
The process automation tools of ServiceNow enable users to identify processes that need consolidation. With the help of performance analytics, users can also simplify complex and time-consuming processes. It will be in addition to ensuring that the productivity of the staff gets increased. When you consolidate various processes, you will eliminate a few that you no longer need. These are basically redundant processes that stop your resources from working productively. With smooth and efficient processes aided by ServiceNow, your bottom line will improve ultimately.
The service delivery cycles will naturally become efficient, and you can also overcome service management challenges. With streamlined daily operations and workflows, you can also help your staff become much more productive. To know more details on how you can get smarter workflows with ServiceNow, contact us today.
Full Control
The ServiceNow Change Management workflow offers complete control over the lifecycle of your work process without disrupting any of your IT-related services. From creation of workflows to risk-assessment and from identifying conflicts to getting approval, everything can be managed with ServiceNow. 
With streamlined daily operations and workflows, you can also help your staff become much more productive by leveraging ServiceNow. To know more details on how you can get smarter workflows with ServiceNow, contact us today.
Who we are and How we can help you Change Your Workflows?
FlatworldEdge is a leading ServiceNow solutions provider with a diverse clientele spread globally. Our expert team of ServiceNow consultants builds custom workflows, service catalogs, forms, and much more to help you migrate from legacy applications to a smarter system. With the help of ServiceNow's cloud-based workflow and automation system and our expertise in leveraging the platform your organization can change the way clients perceive it.