Enterprises have woken up to the importance of Cloud solutions after the disruptions caused to operations by the Pandemic. The message delivered to them is loud and clear – to future-proof their operations from disruptions they need to embrace a hybrid workplace solution. It is a work model that blends in-office work with remote work. Embracing such a solution will not just help them sustain their operations in the face of uncertainties, but also bring more agility and resilience into their daily operations.
However, for a hybrid work model to be effective, it is important for on-site and remote workforces to have secure application access and consistent employee experience. But optimizing a hybrid work model can be a real challenge for the IT team because of the lack of visibility into workflows, roadblocks to seamless doc sharing and management and inconsistent hybrid work policies.
ServiceNow cloud management offers a single platform to redesign workflows and unify systems and processes to give visibility into how work is flowing across the enterprise. Besides it provides a single data model to support resource sharing, tools integration, and real-time communication. On this note, this article will explore more about why ServiceNow cloud solutions are important for enterprises.
Gartner's findings state that public cloud services investment will touch a value of over USD 482 billion by 2022.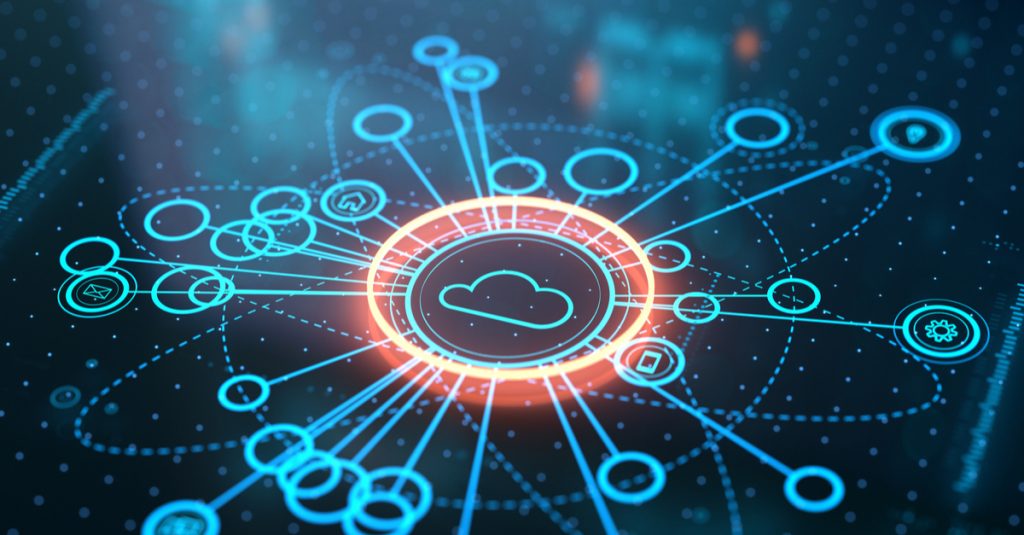 What is the Importance of the ServiceNow Cloud Platform for Enterprises?
ServiceNow is a cloud-based workflow automation platform that assist enterprises automate routine work tasks. The platform can be fully customized according to an enterprise's needs and is highly scalable. These attributes make ServiceNow a highly sought-after enterprise cloud solution. Here's looking at why this platform is attaining importance for enterprises.
Seamless Integration
The ServiceNow cloud management platform easily integrates with an enterprise's legacy applications such as CRM and ERP systems. It helps to synchronize information generated by cloud-based and on-premises tools, and other data sources. Such a synchronization helps to avoid information siloes.
ServiceNow analyzes data accumulated from the entire IT infrastructure that includes separately operating legacy systems. Its automation engine performs a range of functions on that data such as predictive data modeling, peer benchmarking, anomaly detection, and performance forecasting.
Foster Operational Transparency
Transparency in operations is one of the primary demands of employees in an organization. The ServiceNow cloud platform caters to this by providing a central platform that can be used to get a 360-degree visibility of the progress of operations. This central platform features workflow and communication tools that connect isolated functions. They issue alerts on any progress or faults in the ongoing operations to the concerned teams.
Such a visibility fosters accountability among employees, thereby helping them fulfil their KPIs as well as bring business value to their employers.
Solves Business Problems
Inefficient project management is one of the biggest business problems faced by enterprises of all sizes and stature. The inability to align business goals to the project management strategy has derailed projects and resulted financial loss for enterprises. ServiceNow presents performance analytics that helps to monitor, aggregate, and view KPIs all at a time. This provides an all-round visibility of the progress of a project and helps a better management of resources invested in the project.
In the age of chatbots and self service options, enterprises must upend their customer service delivery. ServiceNow customer service management portal sets forth digital workflows that take the end-to-end responsibility of assigning, managing, and resolving complex customer issues. Virtual task boards and automation help in quick identification of customer issues and their automatic assignment to the appropriate teams. Deploying customer service management with project portfolio and asset management portal will help enterprises to manage costs and assets invested in customer issue resolution in a better way.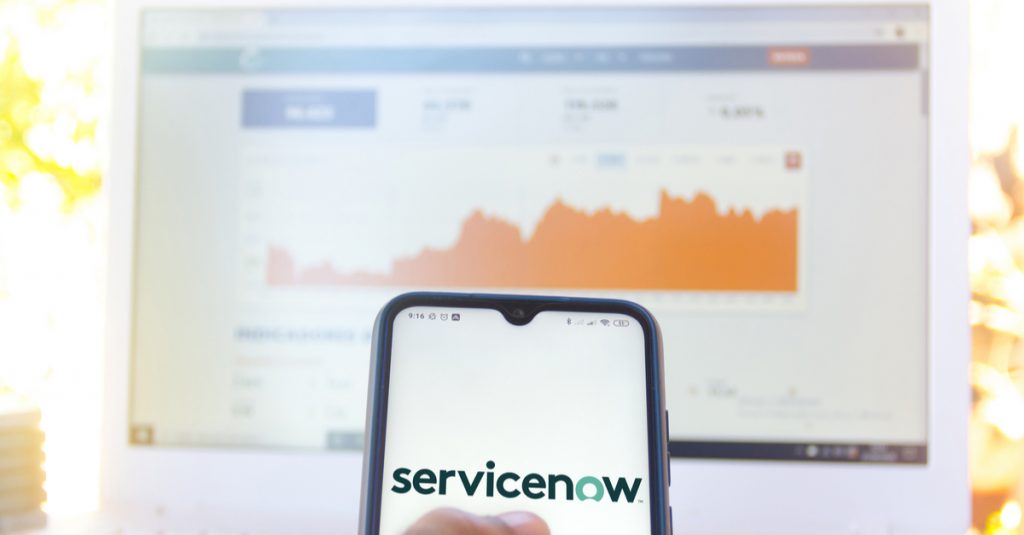 Improves Productivity
It is well known that employee efficiency and productivity build the platform for a robust customer service. In view of this, cloud management platform creators had introduced the ServiceNow IT Service Management Module. It comes with a dashboard that updates on the resolution status of a ticket. This portal is user friendly and allows employees to conduct basic tasks, get access to services, and find answers to their queries.
Tools such as Virtual Agents, Enterprise Onboarding and Transitions, Enterprise Service Management, and Now Mobile are used to drive employee self-service, ease the process of finding the right information at the shortest possible time, and improve capabilities of addressing ad-hoc service requests.
Improved Adherence to Regulations
Regulations are subject to constant dynamism. Failure to adhere to such dynamic regulations invite costly litigations for enterprises across the globe. To address this, ServiceNow Governance, Risk, and Compliance (GRC) module automates the entire risk management process to respond to business risks in real-time.
This module creates a risk register that displays the risk profiles of vendors. These profiles are analyzed to assess risks. Compliance managers exercise internal controls to monitor vendors' level of compliance to the statutory regulations.
The ServiceNow GRC automates the policy life cycle monitoring. This simplifies the process of staying compliant as well as brings transparency in the process.
Why Should You Rely on Us to Experience a Seamless ServiceNow Cloud Platform Implementation?
ServiceNow comes with a promise of eliminating years of unstructured workflow, improve productivity, and automate internal processes. This is a monumental task to achieve which is why it must be ensured that enterprises focus on an accurate implementation of the ServiceNow cloud platform.
We can offer you this assurance as we align our implementation process with the industry best practices. Our approach is meant to help you reap the most out of this enterprise cloud solutions and gain long-term business success.
Our experts begin the process by familiarizing the enterprise with the IT infrastructure library (ITIL). Such a familiarization is critical since the ServiceNow applications typically are in line with the ITIL. The familiarization process starts by creating processes to address requests related to service restoration, maintenance, and operation improvement. We create these processes at the five stages of the ITIL which are Service Transition, Service Design, Service Operation, Service Strategy, and Continual Improvement.
Based on needs, we implement an intermediate integration chain such as an integration broker. We connect the broker with enterprises' existing ITSM module to promote migration to the SaaS platform.
To streamline the implementation process, we develop configurable components which are the integration parameters, configuration details, and the business logic. Integration parameters define the rules for tickets transfer. Configuration details give away all the necessary information about the relationship with the client and the integration broker. Business logic defines all the parameters required for data mapping.
We help enterprises to build a platform support team that is essential to create a robust governance model. The support team will include executive sponsor, platform owner, platform architect, application developer, system administrator, quality assurance engineer, business analyst, and the project manager.
We develop an application to ensure a hassle-free data transmission from enterprises' legacy system to the ServiceNow cloud platform.
Excessive customizations have serially brought difficulties in the implementation of cloud management platforms. This can interfere into the cloud solutions performance and may require high-level upgrades. Instead, the custom mode, we make use of the inherent configurations of ServiceNow. We guide enterprises to configure the Knowledge Base, Configuration Management Database, Service Catalog to include advanced capabilities in the Service cloud platform.
Who Are We and Why Are Considered as An Industry Expert?
This article is brought to you by Flatworld Edge a pioneer in ServiceNow Cloud Solutions. We specialize in leveraging the platform to design solutions align to every business requirement. Our end-to-end ServiceNow support ranges from ServiceNow solution development to implementation, from ServiceNow consultation to user training and maintenance support. If you are looking for the best of ServiceNow solutions get in touch with our experts now.